The designers and other tastemakers we spoke with throughout the year taught us a lot of practical information about creating our ideal home: how hanging blinds and curtains above the window frames makes the windows look larger, why performance fabrics are key in homes that get lots of sunlight or are near the ocean. But much of their wisdom could be applied not just to decorating one's home but also to life at large. Which isn't all that surprising—after all, what is the ideal home but an extension and expression of one's life?
Below is some of the wisdom we gleaned this year from some of our favorite tastemakers.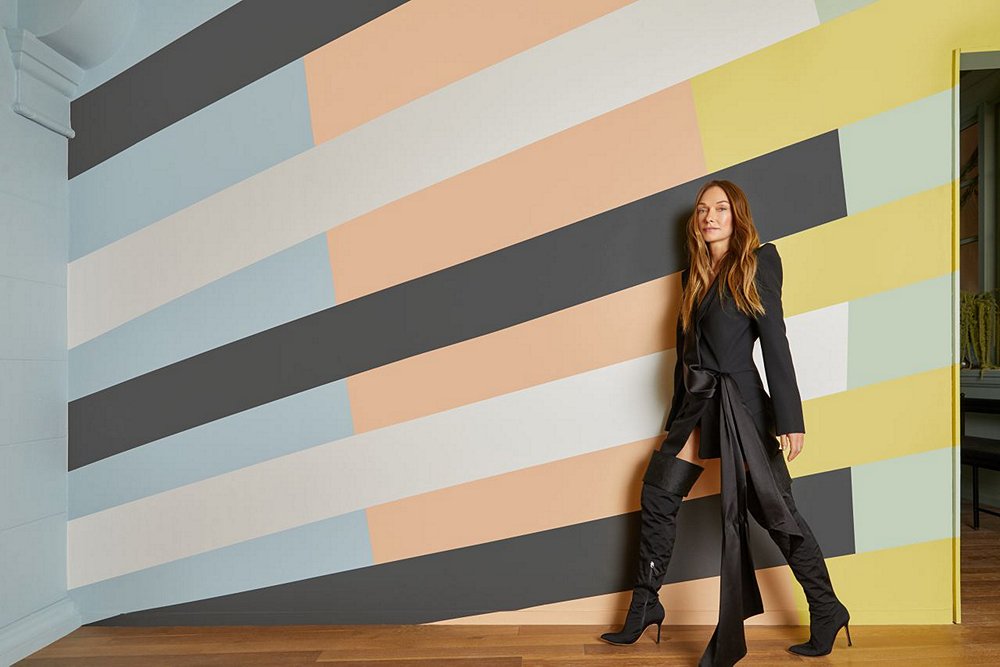 Kelly Wearstler photographed by Joyce Park.
"I always say living without color is like living without love. Color is the spirit of a room and provides expressive power to transform a space with your personal voice…"—Kelly Wearstler  
"Textiles with livelier patterns help mask and hide accidents, as can a more-textured fabric."—Jordan Schehr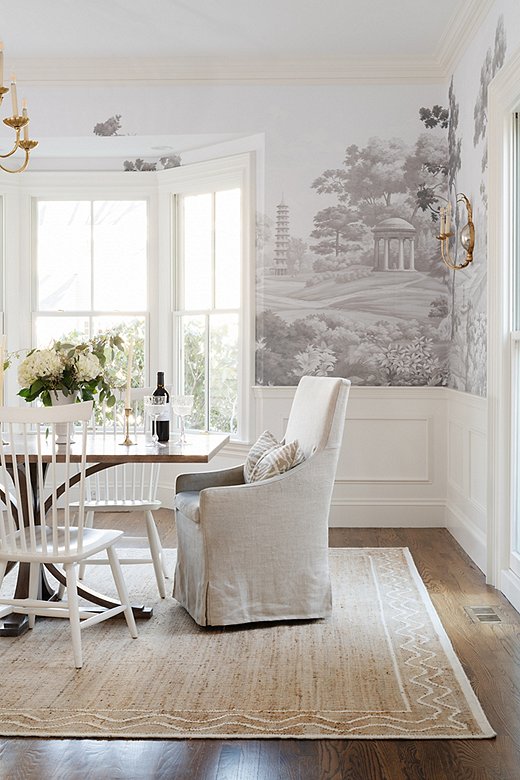 Erin Gates's Orchard Ripple Rug. Find the skirted armchair here. Photo courtesy of Erin Gates/Momeni.
"Make sure [your rug is] big enough! You want at least two legs of the main furniture in the space on the rug. The larger the rug, the bigger the room will feel and the less you will trip on it."—Erin Gates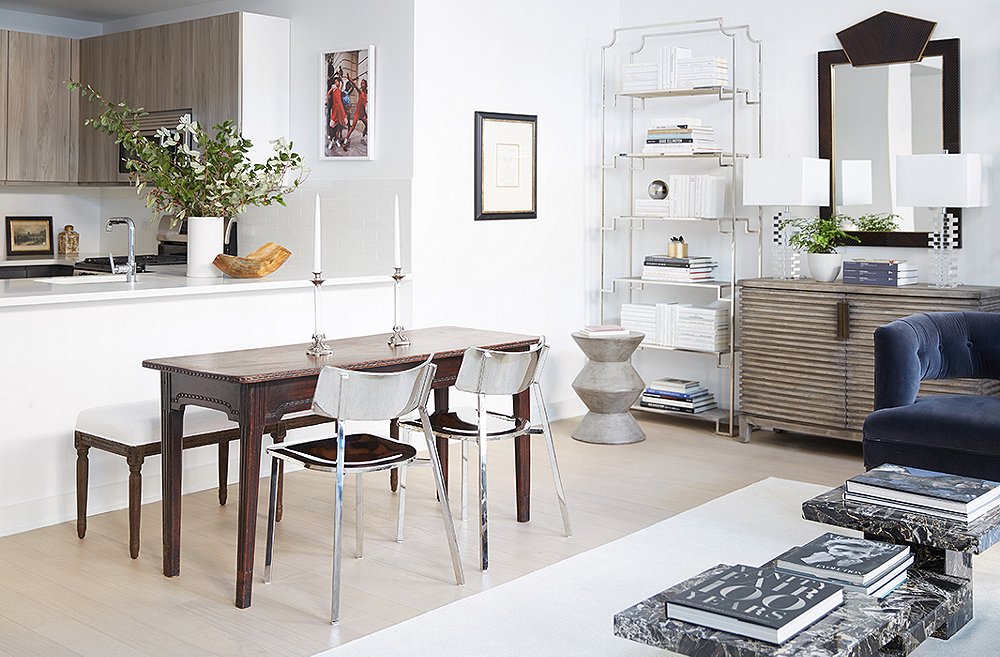 Photo by Manuel Rodriguez.
In an open floor plan, "be sure to have a constant color or pattern that connects the spaces. Use the same wall color throughout, and then layer in pattern and texture with art and textiles."—Shannon Frappied
"Your home has to have a sense of calm, whether you live in a mansion or a 500-square-foot apartment."—Josh Yöung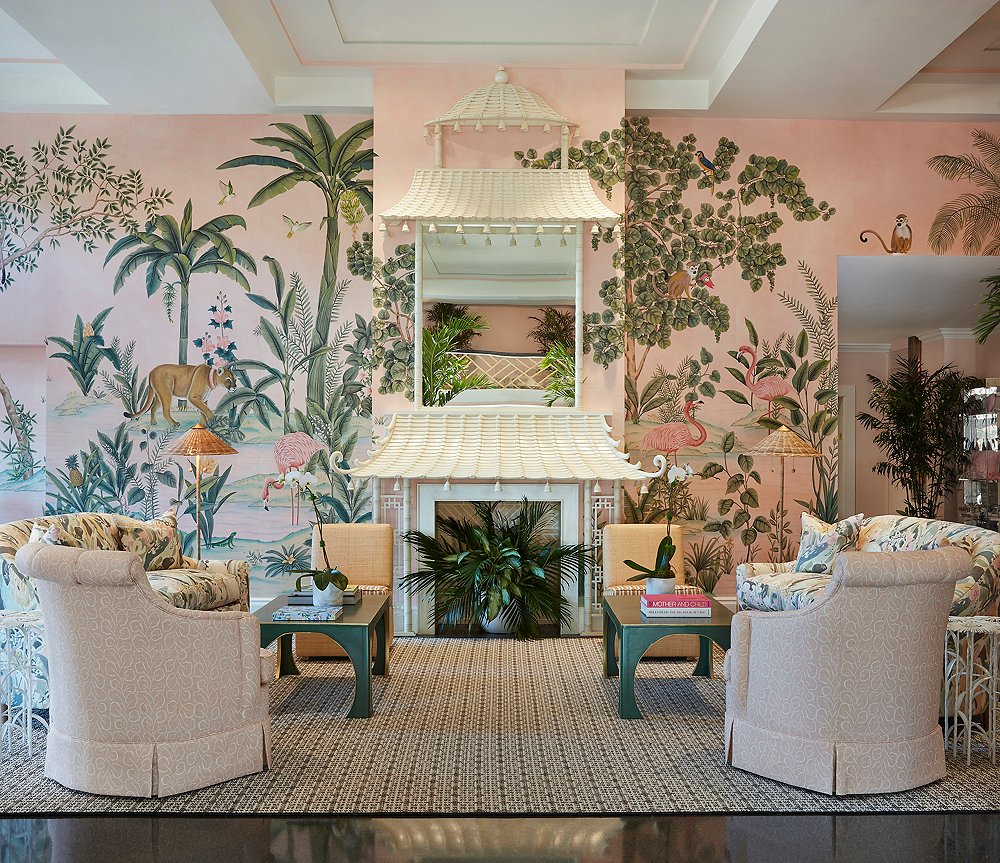 The lobby of Palm Beach's Colony Hotel, reimagined by Kemble Interiors' Mimi McMakin, Cece Bowman, and Mackenzie Hodgson. Photo by Brantley Photography.
"I hardly know a better furniture plan for a living room than two comfortable sofas that flank a central fireplace. Add in a few slipper chairs to pull up for conversation, and the only things missing are good company and a good cocktail."—Mimi McMakin
"Home is the place where no one else is dictating anything. It's all about you."—Brigette Romanek
Brigette Romanek's dining room.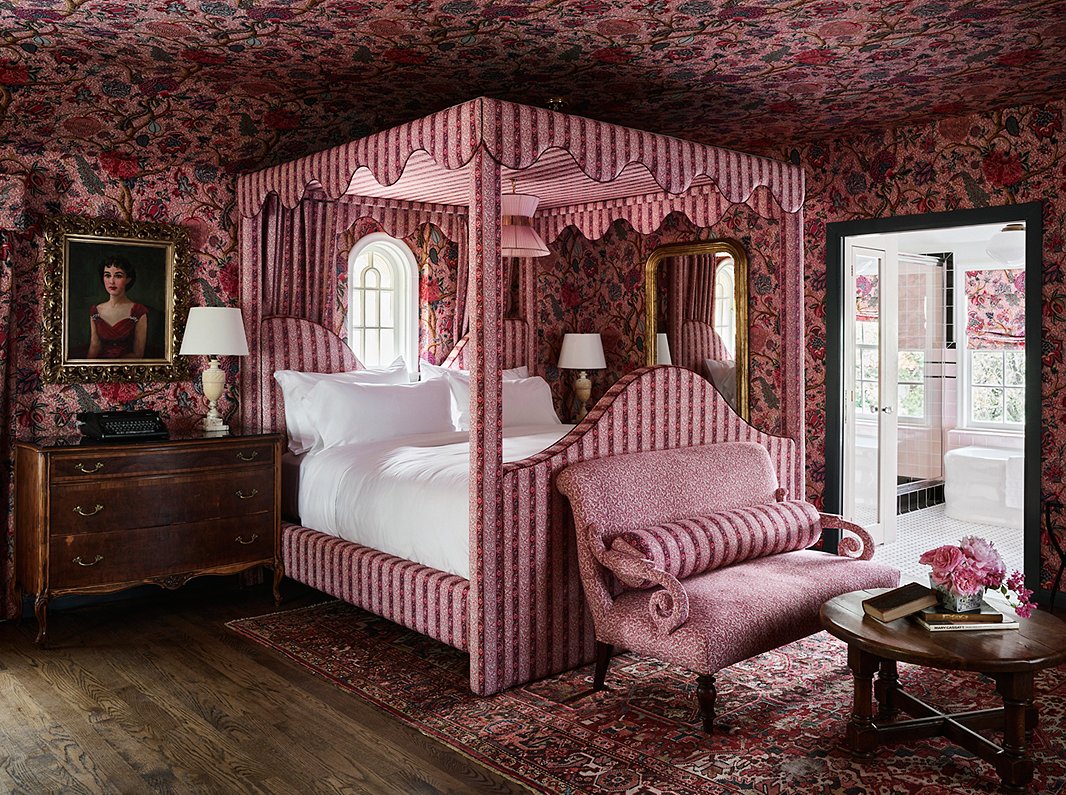 A suite in the Commodore Perry Estate designed by Ken Fulk. Photo by Douglas Friedman.
"I have two mottos, and they both define my style and my outlook: 'Fear is the enemy of good design' and 'Every moment matters.'"—Ken Fulk
"Our days, individually and collectively, are made up of small decisions. What you drink, what you eat, what you wear. The simple stuff. The opportunity here is to make better choices."—Waris Ahluwalia