There's no greater proof of a coffee (or cocktail) table's power to ground a room than to step into a space where the table is too large, too small, too awkward, or otherwise not right. The tips below will help ensure that you select a coffee table that not only looks great on its own but also plays well with your other furnishings, the room at large, and your lifestyle.  
• Measure up. The optimal height for a coffee table matches the seat height of the sofa or chairs that it will complement, give or take an inch or two. As for width, the rule of thumb is that the table should be about one-half to two-thirds that of the sofa. If your couch is 90 inches arm to arm, a table that's 45 to 60 inches wide would be ideal. (If your table will complement a sectional with a chaise, gauge the width against that of the horizontal, non-chaise portion of the sofa. Let's say the overall width of the sectional is 114 inches, but the width excluding the chaise is 75 inches; you'll want a table that's about 37 to 50 inches wide.)
When deciding on the coffee table's depth, ensure that there's between 14 and 18 inches between the table and the seating. This gives people enough space to easily maneuver into and out of their seat while also keeping whatever is on top of the table within reach. You also want enough space between your coffee table and any other nearby furniture so that you and your guests don't have to take a deep breath simply to move about the room.
• Think function. Coffee tables can be more than a spot to show off your favorite books and rest the occasional drink. Will yours also serve as a footrest or extra seating? If so, a cocktail ottoman is likely a great choice. Need storage? Consider one with a lower shelf for stacking games and stashing magazines. Need storage but hate clutter? Opt for a table with drawers or doors to hide your belongings.
Topped with a tray to hold drinks, snacks, and decor, this ottoman is a cocktail table. Remove the tray, and it's a footrest or a seat.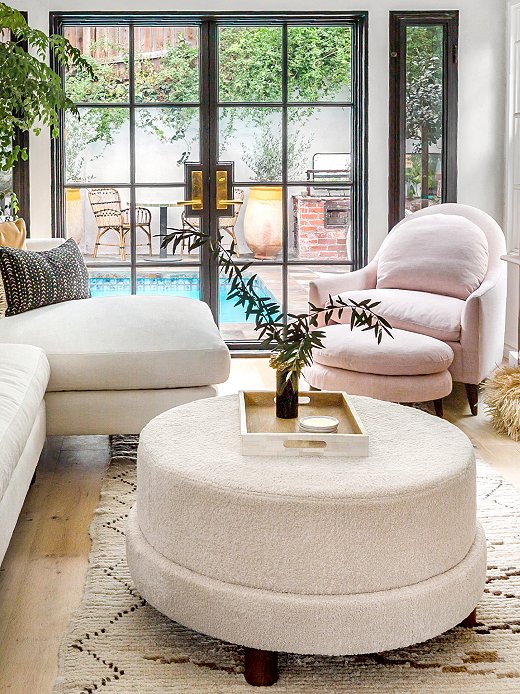 With its soft upholstery and lack of hard edges, the Cutler Shearling Ottoman is ideal for a home with children. Photo courtesy of Kim Salmela.
• Mind the material. This ties in largely with the table's function. If the coffee table will see lots of action—doubling as a dining table, a desk, or a drawing surface on a daily basis—go for something sturdy and easy to clean such as oak (which is even scratch-resistant). Do you tend to move your coffee table around a lot? Tables made of relatively lightweight materials such as acrylic, rattan, or MDF allow for easy mobility. Transparent or translucent tables made of glass or acrylic provide minimal visual clutter, making them ideal for smaller rooms. If you have kids or pets, acrylic is probably preferable, with tempered glass a close second. Also known as safety glass, it is much more durable and scratch-resistant than standard glass, and if it does break, the pieces are blunt rather than sharp-edged. 
• Get into shape. Pedantically speaking, a rectangular or square table is actually a cocktail table; coffee tables are round or oval. But like almost everyone else, we're going to use coffee table and cocktail table interchangeably. Round, oval, and kidney-shape tables are a great way to introduce curves into rooms dominated by angles and straight lines. Families with little ones often prefer them as well (no sharp corners!). A rectangular table, however, gives you more surface space than an oval table of the same width, so if you plan to place numerous items on your tabletop, keep that in mind.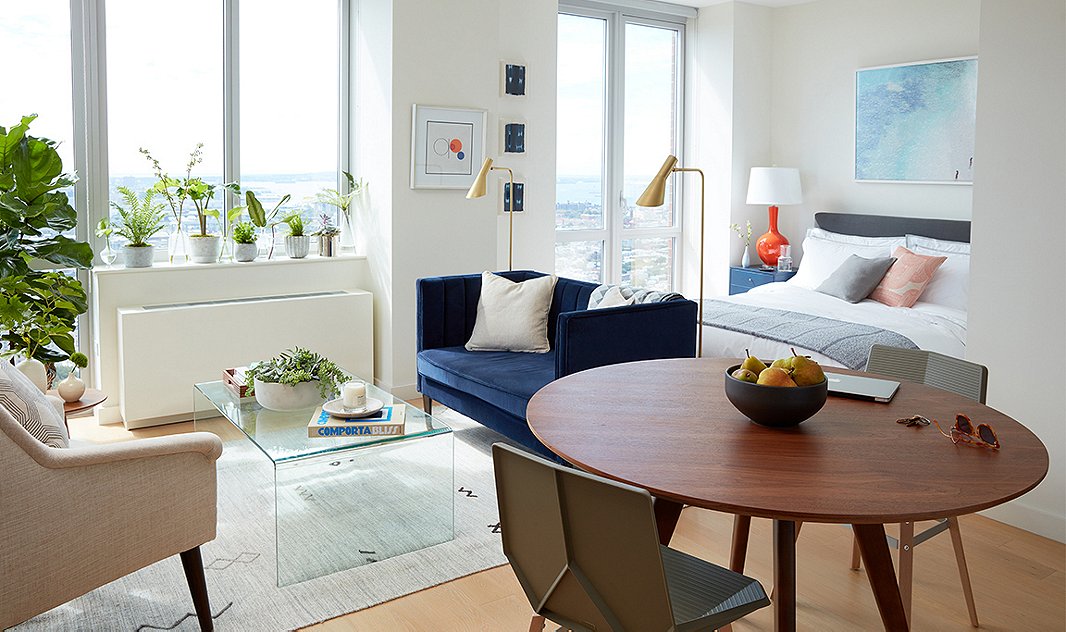 • All about the base. In a room with lots of "leggy" furniture, a solid table base makes for a grounding complement. Conversely, if the sofa and chairs that will surround the table are skirted or have hidden legs, a table supported by slender legs rather than a thick pedestal can lighten the look. Tables with slender legs also work well in smaller spaces.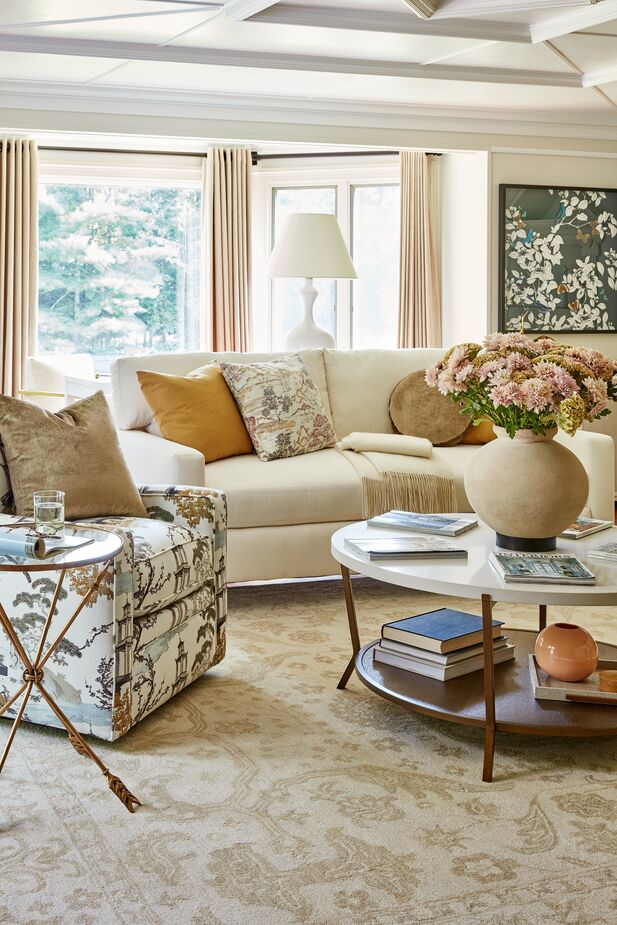 The bottom shelf of the Playlist Coffee Table provides extra display or storage space. At the same time, the design remains open and airy.