Over the years, we've found that four key styles define our aesthetic. To be sure, you can find plenty of items on our website that don't fall into these categories, and we aren't suggesting that these are the four "best" styles. But these are the styles that have resonated the most with us and with our customers. Take a look and see if any of them speaks to you—or if you prefer a combination of styles. (After all, we've long been all about the mix!) So long as the items in your home share one characteristic—that you love them—they're sure to work beautifully together.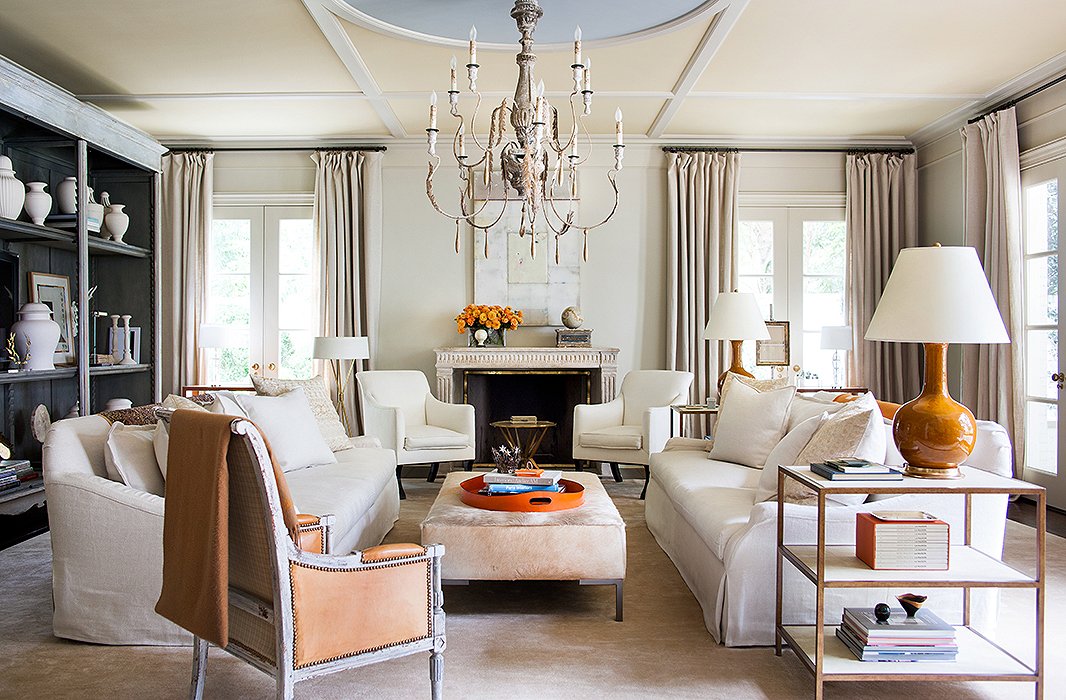 The minimalist gilded side table, the light linen curtains, and the sleek table lamps add the "new" to this traditional living room. Photo by Erica George-Dines; design by Suzanne Kasler.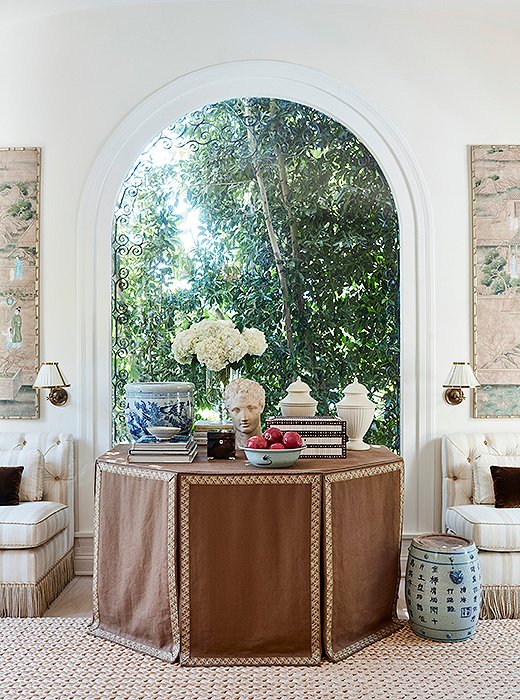 A skirted table, a Chinese garden stool, a Roman-style bust: All are from different periods and provenances, but to the New Traditionalist that doesn't matter. Photo by Joe Schmelzer; design by Mark D. Sikes.
The New Traditionalist
For the New Traditionalist, "classic" isn't set in amber to remain unchanged forever. Instead it's timeless style that is updated to work with ever-changing lifestyles. Embracing everything from Louis-style chairs upholstered in stain-resistant fabrics to abstract art interspersed among a gallery wall of antique portraits to streamlined dining chairs around an ornate 18th-century dining table, the look is refined, serene, and above all, elegant.
Muses: Kate Middleton, Nancy Myers, Reese Witherspoon
Materials: burlwood, Carrara marble, cherrywood, mahogany, velv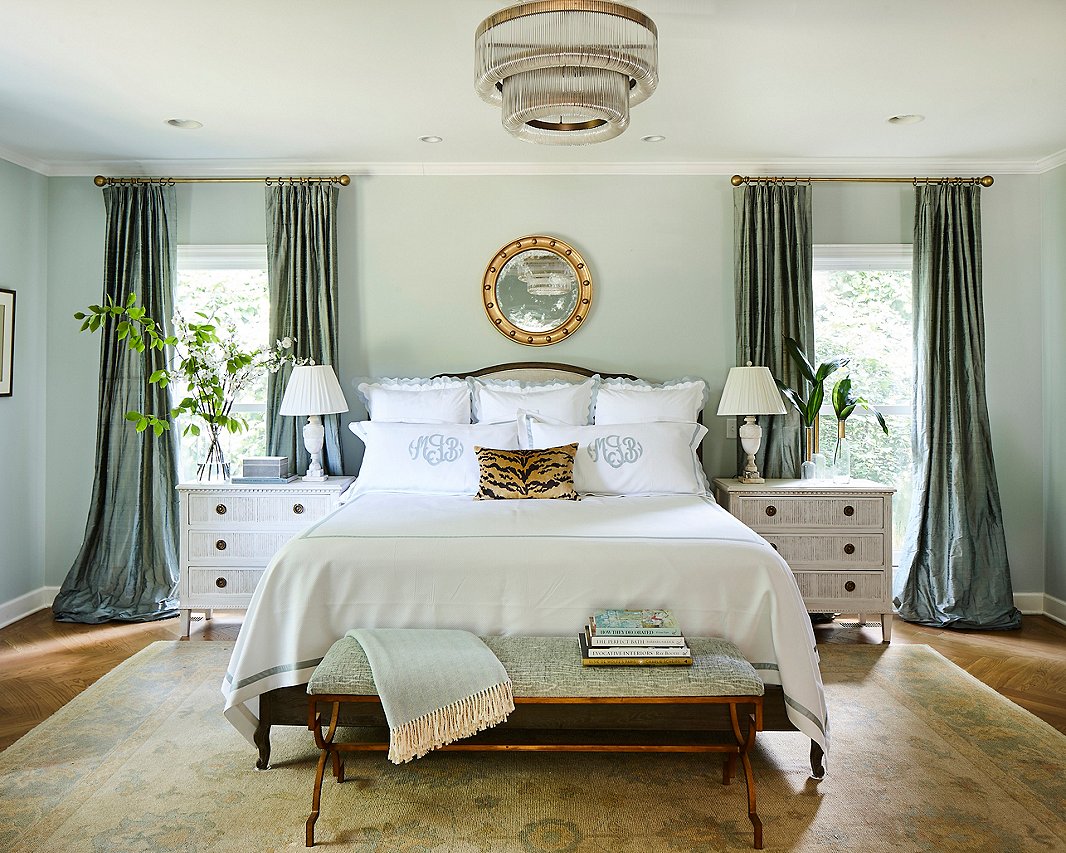 The tiger-print pillow adds modern-day cheekiness to this elegant bedroom. The Deco-esque light fixture might not be traditional in the truest sense, but it has the same serene polish as the other furnishings. Photo by Laurey Glenn; design by Minnette Jackson.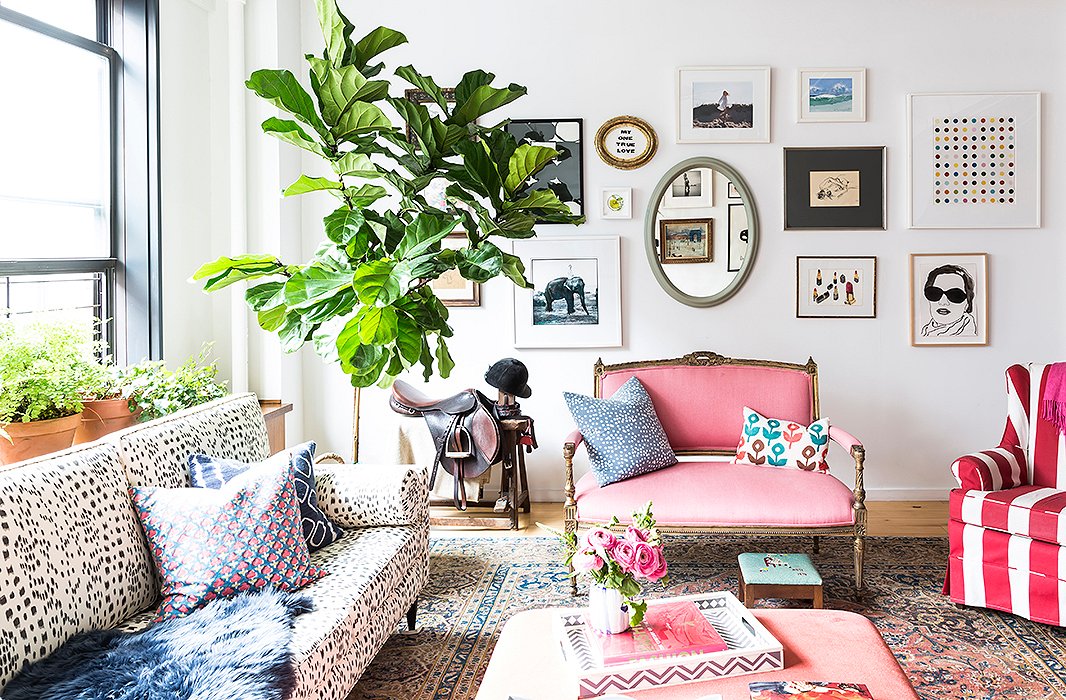 Stripes and dots and chevrons, oh my! Even the gallery wall, which includes a needlepoint sampler and a Damien Hirst print, is Eclectic. Those just dipping their toes into the style might want to stick to white walls, as seen here. Photo by Lesley Unruh.
The Eclectic
If the Eclectic had a motto, it would be "Why match when you can mix?" Eclectics invented the mash-up; there is no such thing as clashing colors or patterns. Hues can never be too bright, though quieter palettes are fine too. Kilims layered atop Beni Ourain rugs, suzani pillows atop a striped sofa, a Chippendale-style mirror hung against neon palm-frond-print wallpaper: Why not?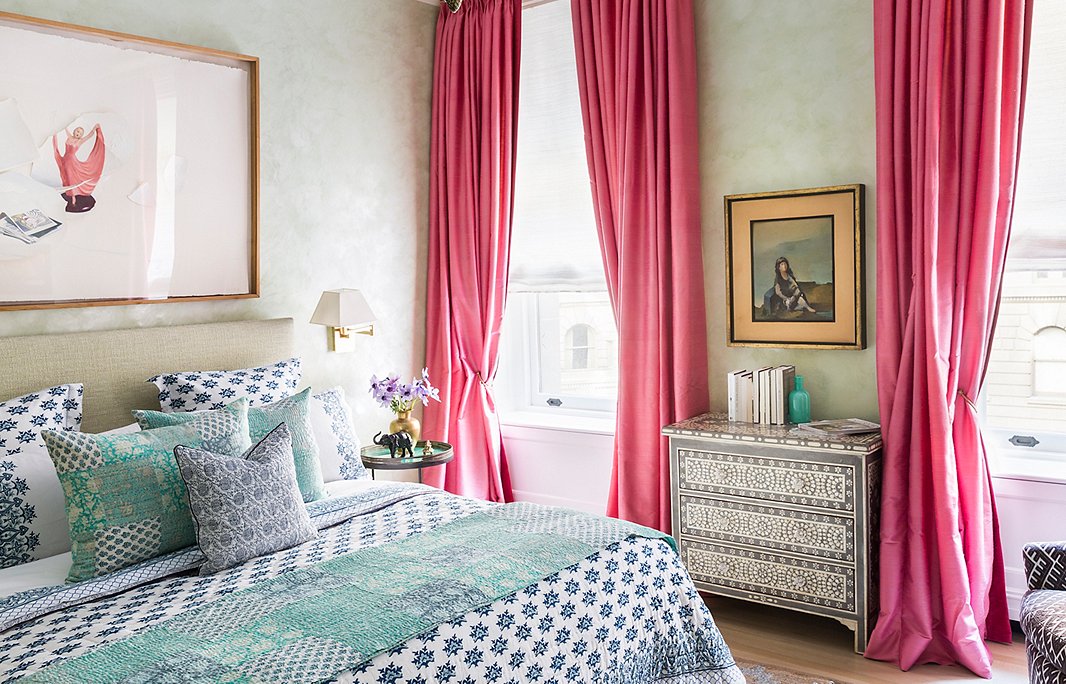 A profusion of patterns (including Roller Rabbit bedding) and splashes of color give this bedroom its Eclectic panache. Photo by Lesley Unruh.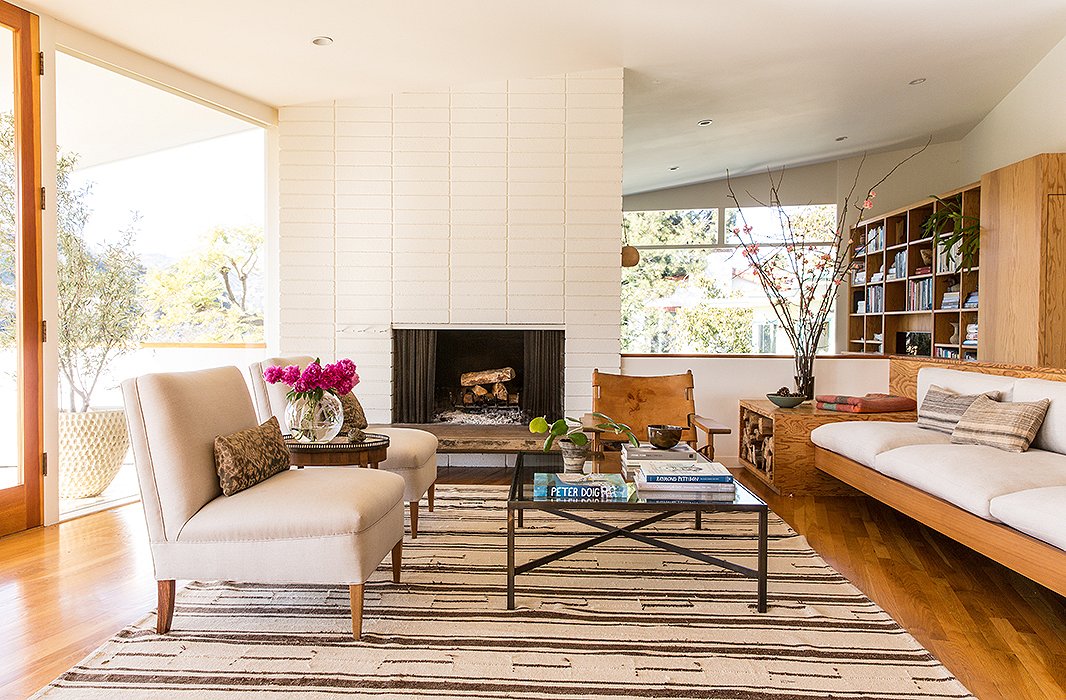 The inviting richness of this neutral-tone Naturalist room comes from the ethnic prints and layers of organic textures. Photo by Nicole LaMotte.
The Naturalist
As the name suggests, the Naturalist goes all in on natural materials and textures: richly figured wood with minimal finishes, sisal and jute rugs, rattan and rush baskets, grass-cloth wallpaper, plenty of plants. Artisanal craftsmanship from around the world, however, is also key to Naturalist style. Pillows made of mud cloth complement a linen-upholstered sofa; unglazed hand-thrown ceramics sit atop a live-edge table. The overall effect is earthy, laid-back, warm, and inviting.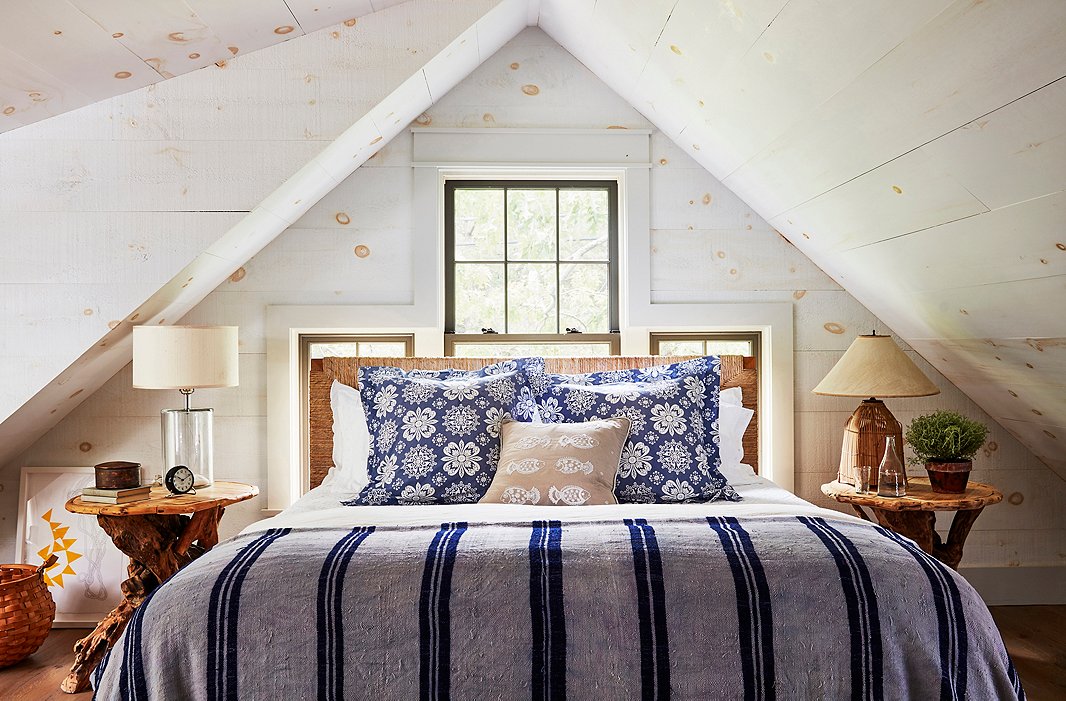 From the woven-rush headboard to the rough-hewn linen duvet cover, the emphasis on natural textures is beautifully apparent. Photo by Cheng Lin; design by T.R. Pescod.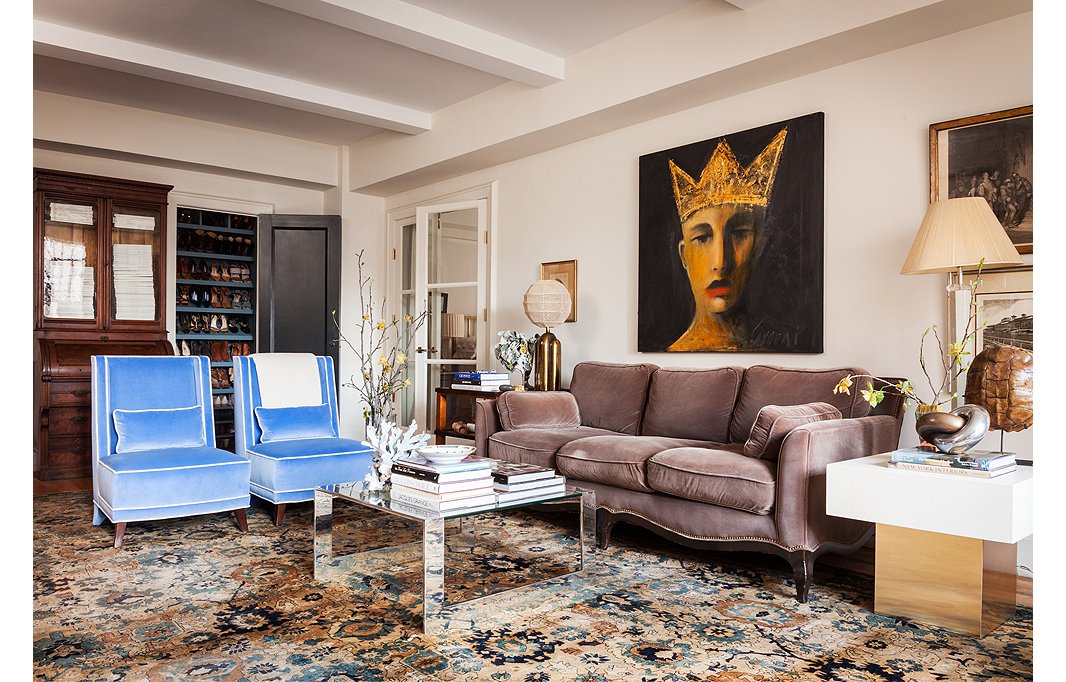 The contrast of plush velvet and sleek metallics is a hallmark of the Curator. The Persian rug does not strictly hew to the aesthetic, but it definitely adds to the sense of luxury. Photo by Lesley Unruh; design by Michelle Smith.
The Curator
For the Curator, quality trumps quantity every time. The clean, modern lines of the furnishings allow the luxurious materials—silk, shagreen, suede, marble—to command attention. Gold, brass, and sparkling glass lighting and accents heighten the element of sophistication.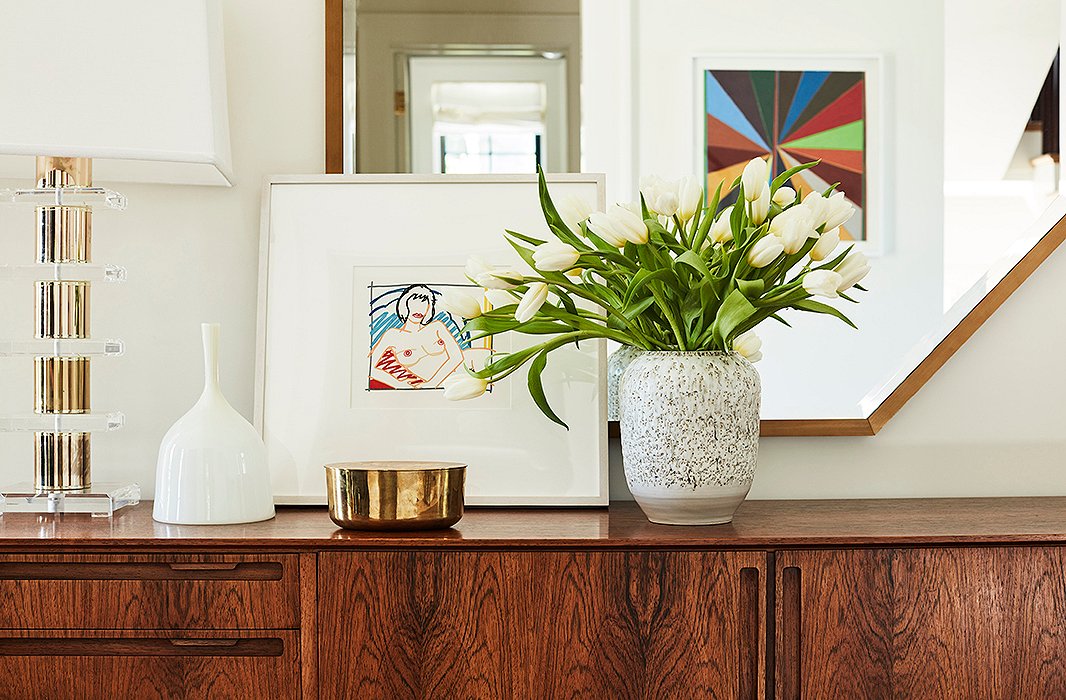 Sculptural shapes and the thoughtful juxtaposition of reflective and matte textures distinguish this vignette. Photo by Joe Schmelzer.