Large wall art on canvas is undeniably impressive.They say bigger is better, and when it comes to wall art this is definitely the case! Large-scale paintings can be beautiful, but unfortunately they can also be costly, ranging in price anywhere from hundreds of dollars up until the tens of thousands.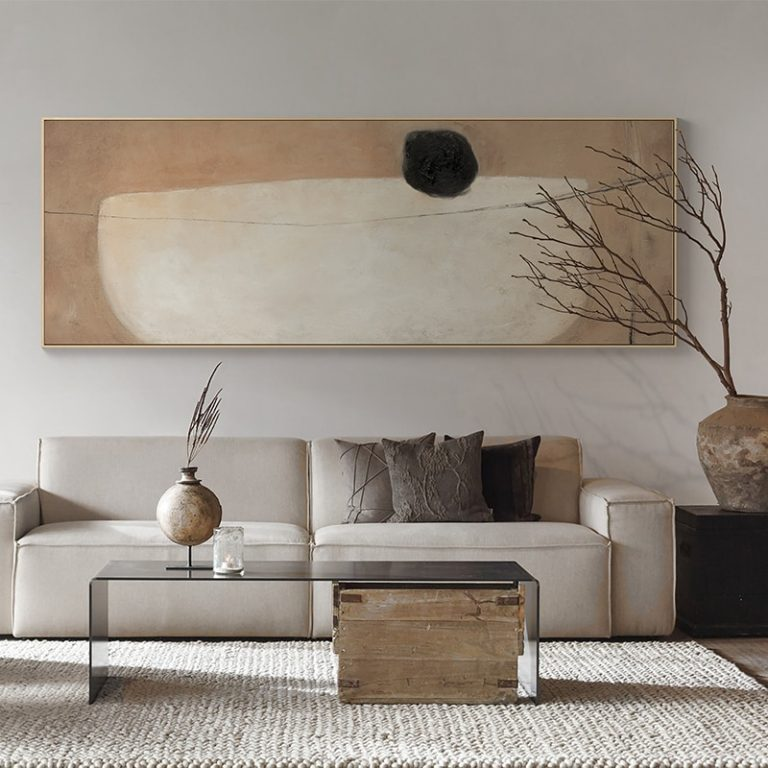 We spend a lot of time decorating inside our rooms but not much time thinking about what's on our walls. But once you find some beautiful large wall art prints, you'll regret not having adorned your walls sooner. These large wall art ideas will elevate your spaces and transform your walls.
Luckily, there are a multitude of other ways to decorate your walls. We've compiled our favourite affordable large wall art ideas so you can create stunning home décor that will see you admiring your home in a new light.
Our top large wall art ideas
Discover our top large wall art ideas to transform your home decor into a stunning visual experience. From oversized paintings and prints to dramatic tapestries and murals, these ideas will make a bold statement on your walls. Embrace the power of large-scale artwork to create a focal point and add a sense of grandeur to your space.
Whether it's a breathtaking landscape, an abstract masterpiece, or a captivating photograph, large wall art commands attention and creates a captivating ambiance. Explore different styles, colors, and themes to find the perfect piece that reflects your personal taste and complements your interior design. With our top large wall art ideas, you can create a space that truly stands out and leaves a lasting impression on your guests.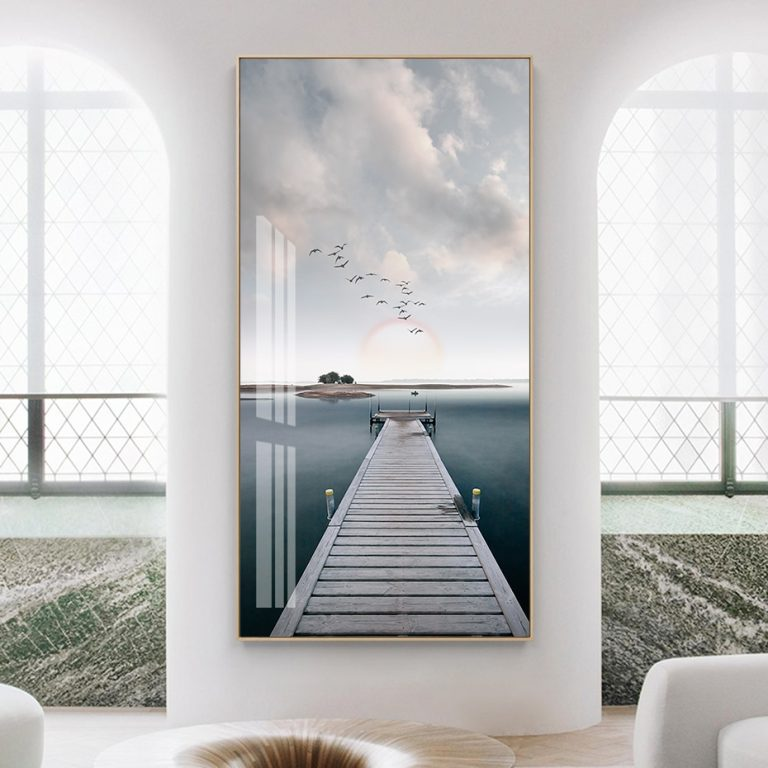 Here are our top large wall art ideas so you'll never run short of inspiration! Keep scrolling for our favourite wall decor ideas.
1. Retro prints
Revive the retro charm of yesteryears in your home decor with large wall art retro prints. These vibrant and nostalgic artworks transport you back to iconic eras, adding a playful and vintage touch to your space. From colorful pop art to psychedelic patterns, retro prints evoke a sense of fun and nostalgia.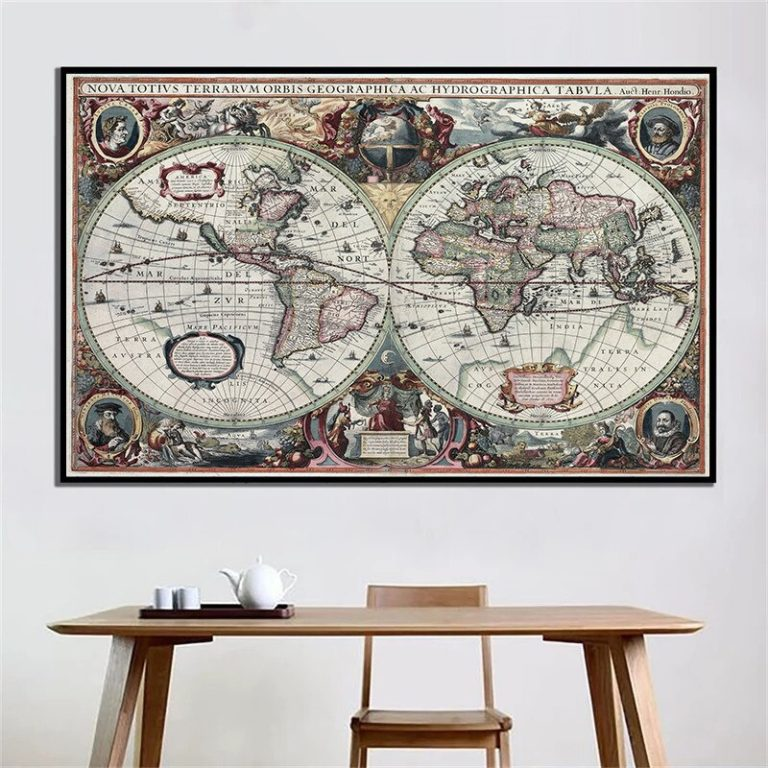 The larger size of the prints creates a bold and eye-catching statement on your walls, becoming a focal point in your room. Whether you're a fan of the '60s, '70s, or '80s, incorporating large wall art retro prints into your decor allows you to infuse your space with a sense of nostalgia and showcase your appreciation for the aesthetics of the past.
2. Oversized photo portraits
Instead of the typical family portrait photos, why not try something different and go for a beautiful, expressive, oversized portrait?
These can be a great way to display fun photos of the kids, and you don't even need to hang them on the walls. Instead, they can look great propped on a large shelf, desk or even on the floor.
Large-scale black and white portraits, or photos of family can be highly-impactful, and give your rooms a gallery-style feel. Alternatively, you can edit the background out and add a pop of colour in the background for more of a retro or art-deco feel.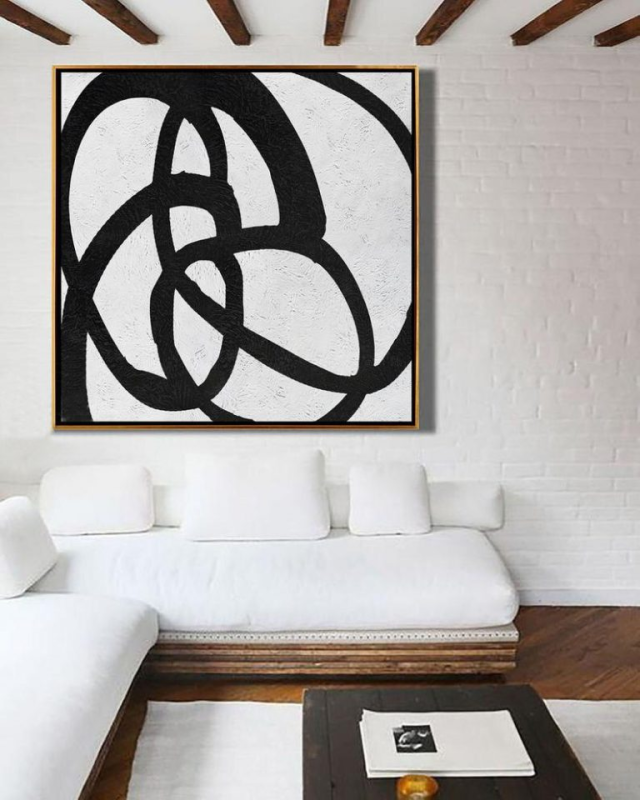 Want high-impact oversized wall art ideas? Bold prints will always be in style, and geometric is about as bold as you can get! Just as they work in fashion, they can work on our walls. Geometric prints are a modern design comprised of different graphic shapes. They look fantastic in black and white or colour.
Geometric prints are the perfect way to make a bold statement in a living room, entrance hall or void space, or even in a courtyard. And, when you've got a large wall art print, they look even better.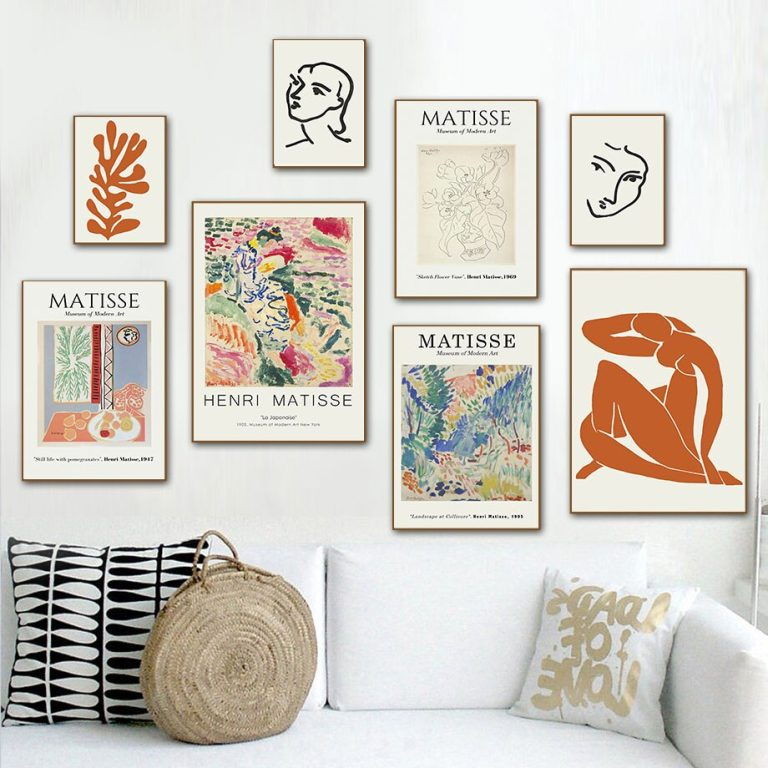 4. Add a touch of nature
Add a touch of nature to your home decor and create a soothing and inviting atmosphere. Incorporating natural elements such as plants, botanical prints, and earthy textures brings a sense of freshness and tranquility to your space. Whether it's a lush indoor garden, a vibrant floral arrangement, or nature-inspired artwork, these elements connect you with the beauty of the outdoors.
The presence of nature in your home promotes relaxation, reduces stress, and enhances well-being. From vibrant greenery to calming ocean motifs, adding a touch of nature to your decor adds a sense of harmony and rejuvenation to your living environment. Embrace the beauty of nature and create a peaceful oasis within your home.
5. Use a picture ledge or floating frame
Add smaller prints on a picture ledge to create a large impactful display. Layer prints over one another to create an interesting, varied look. Overall this will give you the look of a larger piece without having to compromise on choice.
For this look, a variety of different styles and colours can look great. Aim to tie your pictures together with a theme. Some of our favourite large wall art ideas for a floating frame are: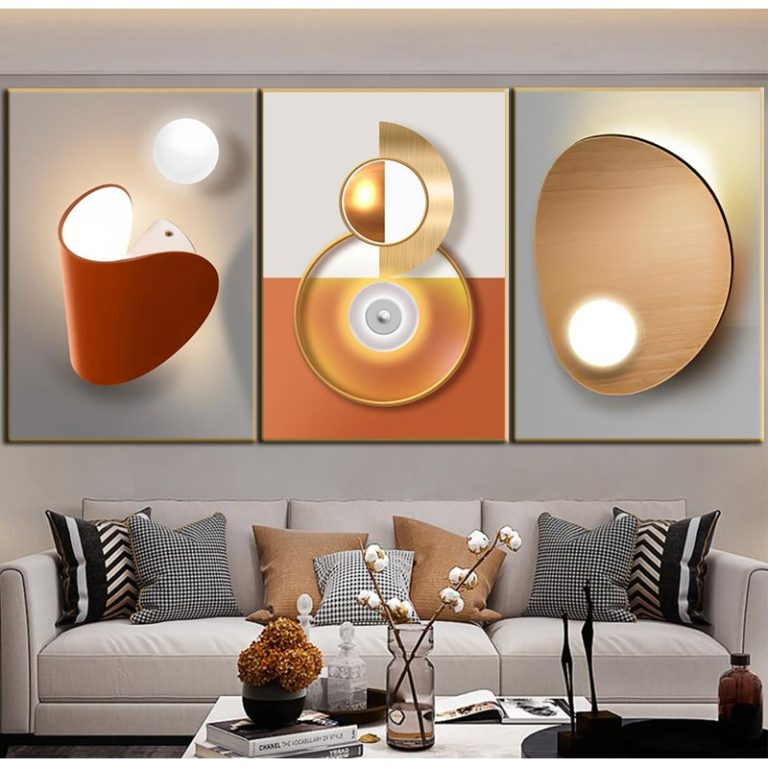 There are so many options; the decision is up to you! These picture ledges look great in kids' rooms, in the bedroom, in a study or library or in the living room.