Coffee Table-Living in a small space doesn't mean that you have to sacrifice style and functionality when it comes to your coffee table. In fact, choosing the right coffee table can actually help you make the most of your limited space. Here are some tips to help you pick the perfect coffee table for your small home: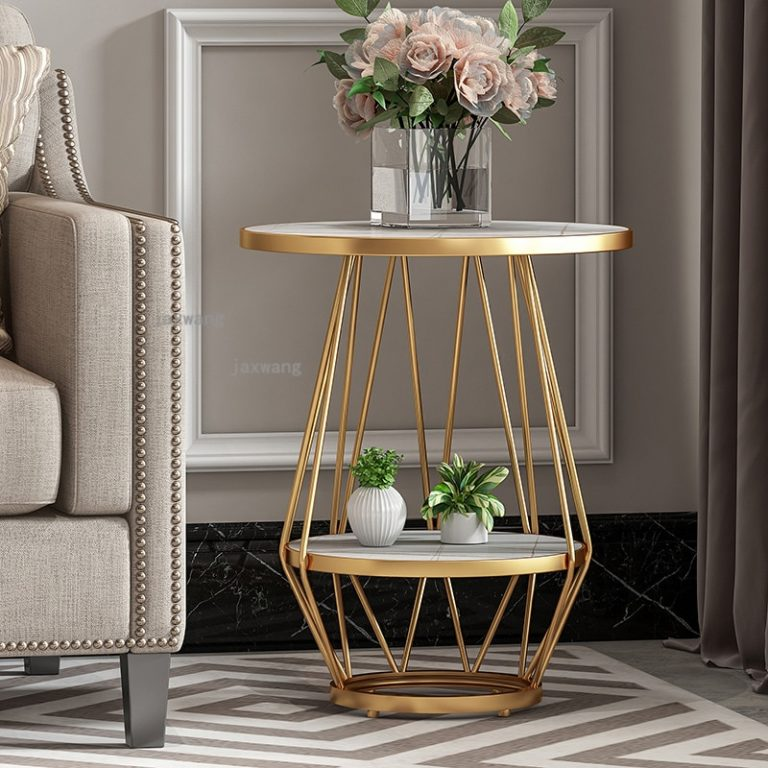 Coffee Tables Nordic Luxury Iron Sofa Side Table Bedroom
Consider the Size and Shape
When it comes to choosing a coffee table, size and shape are important factors to consider. Here are some tips to help you select a coffee table with the right size and shape for your space:
Measure Your Space: Before you start shopping for a coffee table, measure the space where you plan to put it. This will help you determine the maximum size of the table that will fit in the space.
Consider Your Seating Arrangement: Think about how you'll be using your coffee table. Will it be primarily for entertaining guests or for personal use? If you plan on using it for entertaining, make sure there's enough space for people to walk around it. If you plan on using it for personal use, make sure it's within easy reach of your seating area.
Match the Scale of Your Furniture: When choosing a coffee table, consider the scale of your other furniture. A coffee table that's too large or too small can make your furniture look disproportionate. Try to choose a coffee table that's similar in height to your seating, so that it's easy to reach from your sofa sets or arm chairs.
Choose the Right Shape: The shape of your coffee table can also have an impact on the look and feel of your space. A rectangular or oval table is great for a larger room or for use as a focal point. A round table can be ideal for smaller rooms, as it allows for easy traffic flow around the table.
Opt for Multi-Functional Tables: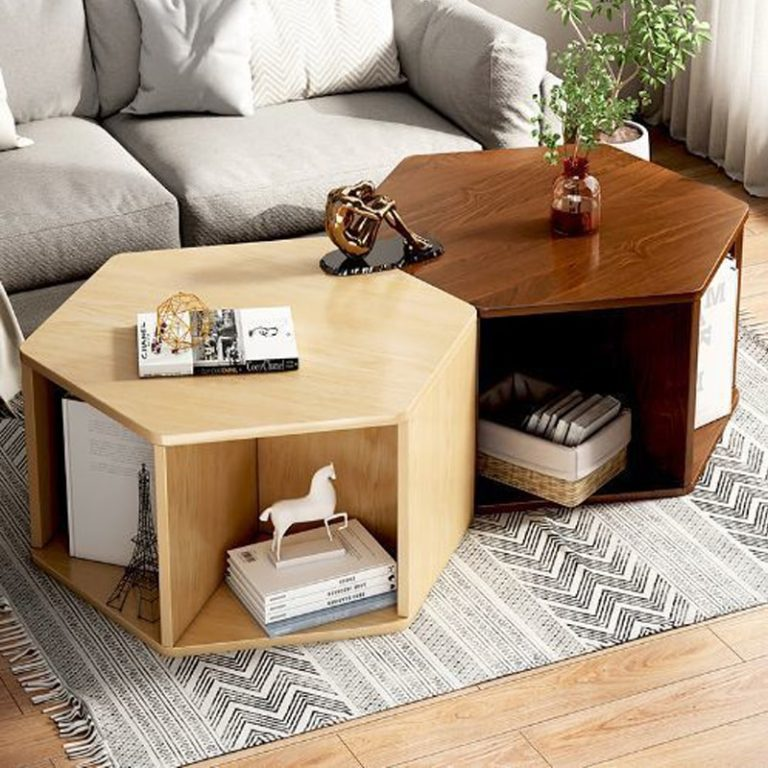 Nordic Living Room Furniture Tea Coffee Tables Household Multi-Functional Creative Beside The Sofa Small Family Corner Table
In a small space, every piece of furniture needs to earn its keep. Look for a coffee table that has multiple functions, such as built-in storage or a lift-top design that can be used as a workspace or dining table. This will help you make the most of your limited square footage.
Consider the Material
The material of your coffee table can also have an impact on the look and feel of your space. A glass or acrylic table can create a sense of openness and lightness, while a wooden table can add warmth and texture to your room.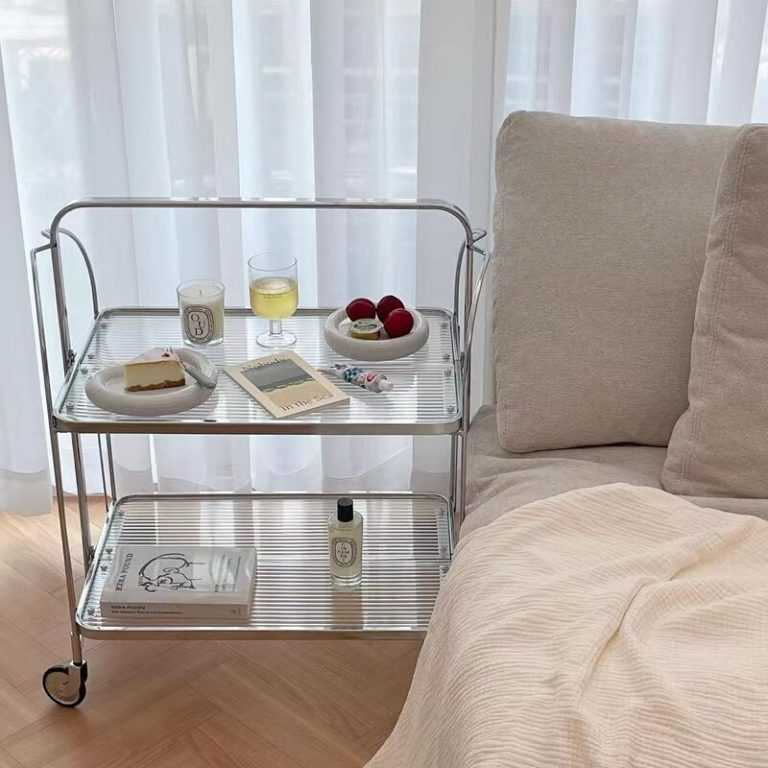 modern Nordic luxury coffee tables small corner a few acrylic side table transparent simple living room sehpalar home furniture
Make it Fashionable
After you've got a basic idea of the finishing and sizing of your coffee table, all that's left is the fun part: picking your color scheme and coffee table design.
The first step in determining your coffee table aesthetic is to figure out what else you want it to match, complement or contrast in your living room. Maybe you want your coffee table to contrast your couch, pull from the highlights in your rug or be a standalone piece in a more eclectic room.
Once you've thought about how to tie your coffee table into your overall aesthetic, the next thing to think about is the actual design of your coffee table. Depending on how much (or little) you put on top of your coffee table, you may want to consider choosing a tabletop with an interesting graphic or pattern, or you may want to keep it minimal with a solid color or simplistic image.
What are you waiting for? Now that you've got an idea of what to look for in your coffee table it's time to start shopping and bring that perfect fit home!