Black and white wall art has been a classic choice for home decor for decades. However, in 2023, this timeless trend is set to make a big comeback with a modern twist. The striking contrast of black and white creates a bold and elegant look that can fit into any interior design style, from traditional to contemporary. With advancements in printing technology and the use of high-quality materials, black and white wall art paintings have become more stunning and lifelike than ever before.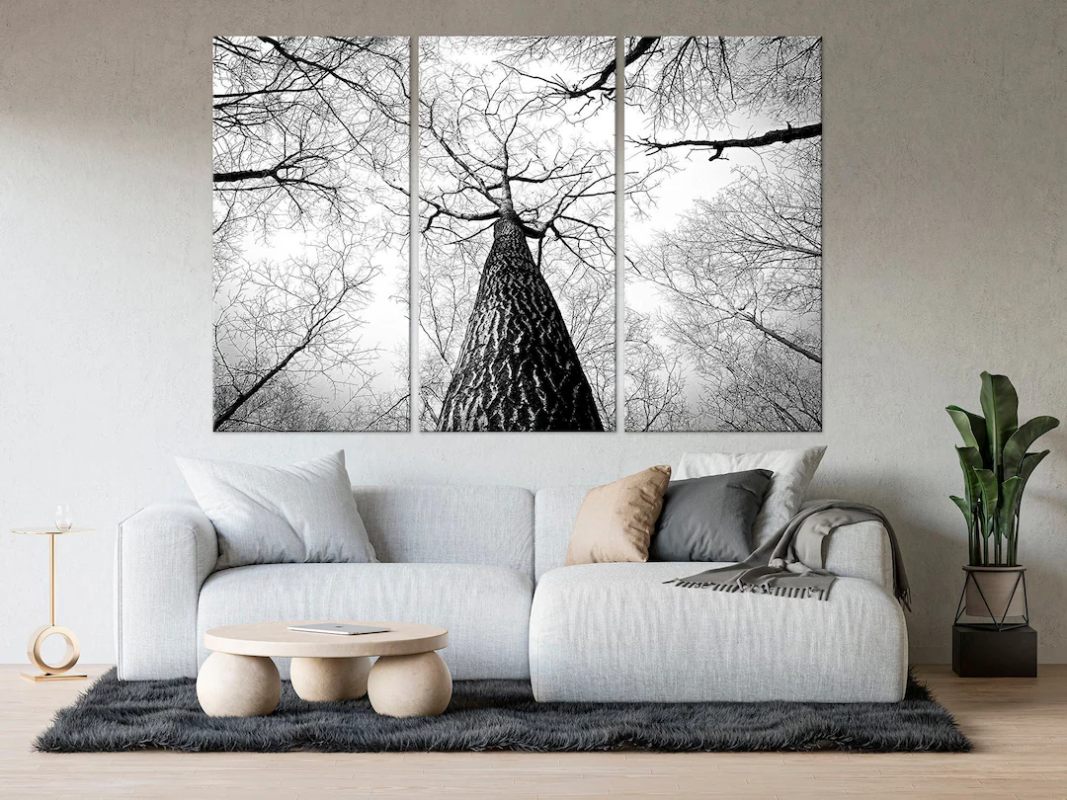 Timeless and classic, black and white wall art will never go out of style. Specifically black and white
photo prints bring an element of nostalgia, paying homage to the early days of photography.
Black and white wall art is versatile enough to compliment any decor style – modern, traditional,
contemporary, vintage. Add a natural or barnwood frame for a rustic farmhouse feel. Add a metal,
steel frame for urban or industrial decor. The decor possibilities go on and on!
Below we have an inspiration board of sorts, including visuals of black and white wall art in various
types of frames, black and white gallery walls, and black and white wall art ideas for the bedroom and
living room. We hope you enjoy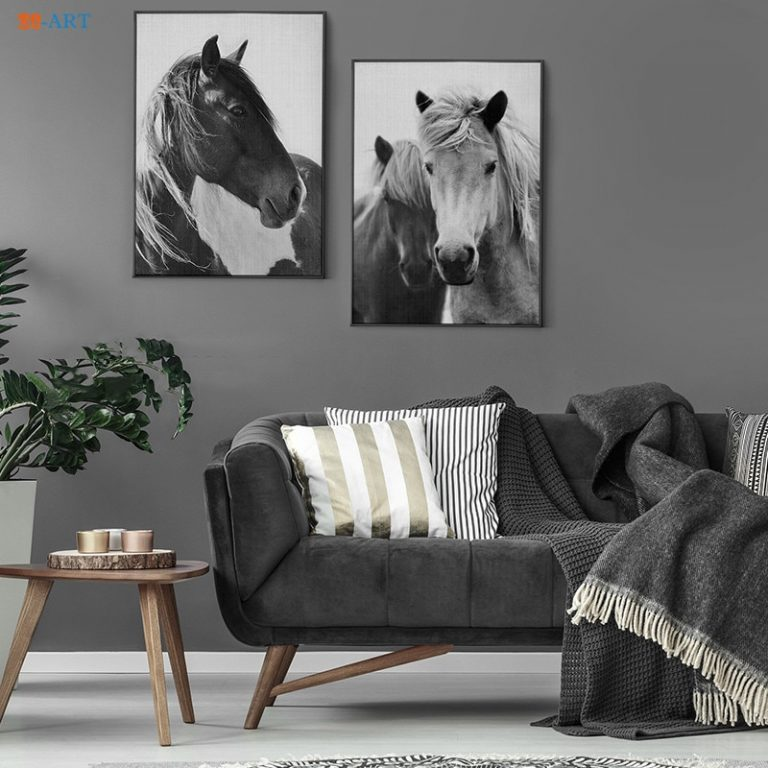 Modern Black and White Posters and Prints Horse Wall Art Canvas Painting Wall Pictures for Living Room Nordic Decoration Home

Generally speaking, you simply can't go wrong framing your black and white art print in a classic black
frame. The addition of a white mat adds even more contrast for a polished and sharp look. Another
option is framing in a white or light maple wood frame, adding contrast and a softer feel. We also love
pairing a more relaxed barnwood frame with black and white images, instantly transforming the overall
look. We also threw in a frameless black and white photo print for fun. The frameless look is modern
and you don't have to worry about a frame competing with the image.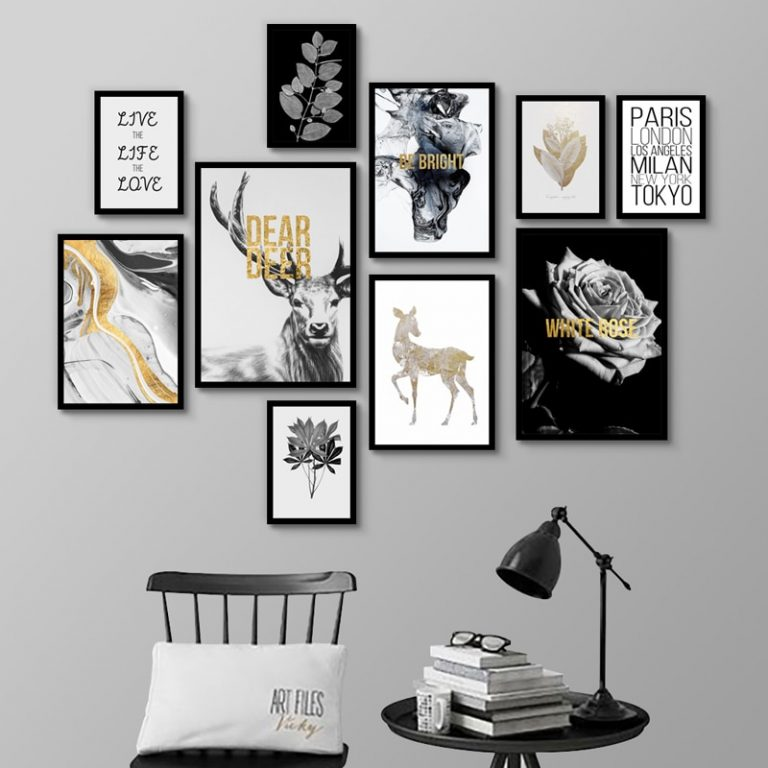 Black White Flower Leaf Plant Deer Abstract Poster Nordic Wall Art Canvas Print Painting Decoration Picture Living Room Decor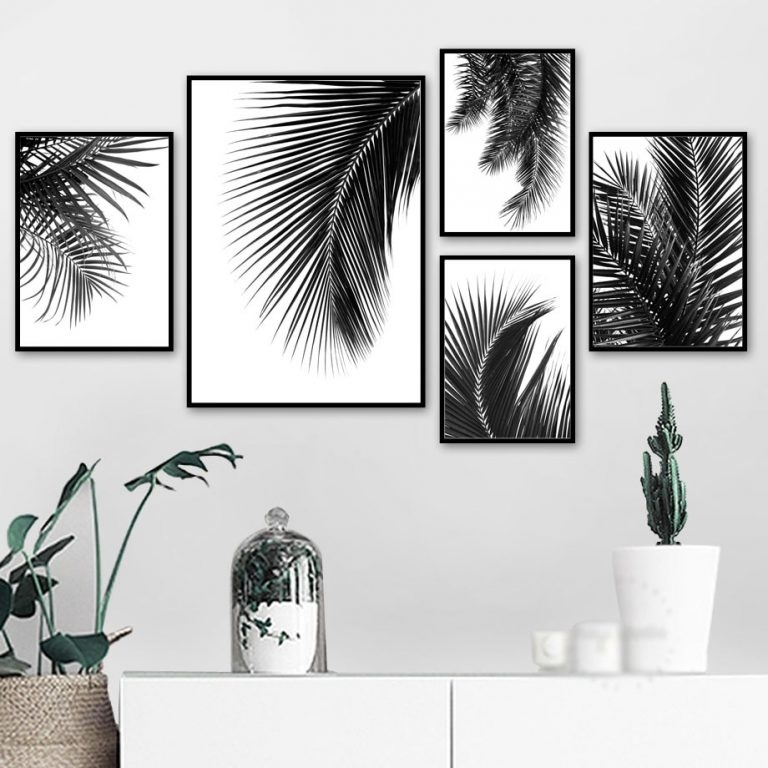 Black white Palm leaves Plant Nordic Posters And Prints Minimalist Wall Art Canvas Painting Wall Pictures For Living Room Decor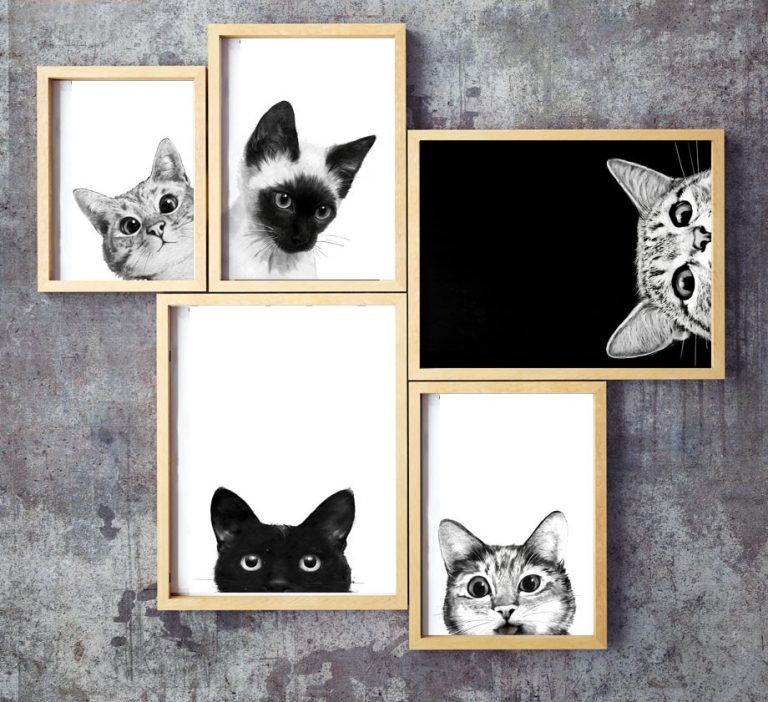 Funny Kitty Cat Black White Kids Nordic Posters And Prints Wall Art Canvas Painting Wall Pictures For Living Room Salon Decor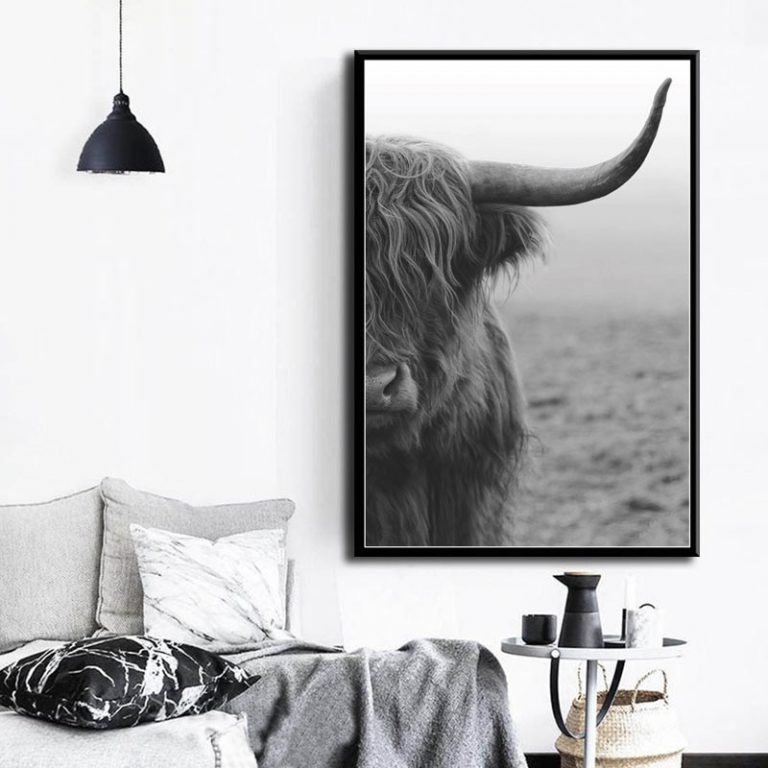 Art Decor Black and White Highland Cow Abstract Minimalism Shaggy Yak Cow Animal Bull Wall Art
BLACK AND WHITE GALLERY WALL

Gallery walls are one of our favorite ways to make a gorgeous statement wall. They are so fun to put
together and can be completely customized to your space.
The tricky thing about creating gallery walls is that they can get very busy very quickly. If you are the
type that likes a bit more order and simplicity, strategizing a cohesive grouping of images is the way to
go. Choosing a color palette or sticking with black and white images is a perfect way to add that order
while still having fun mixing and matching.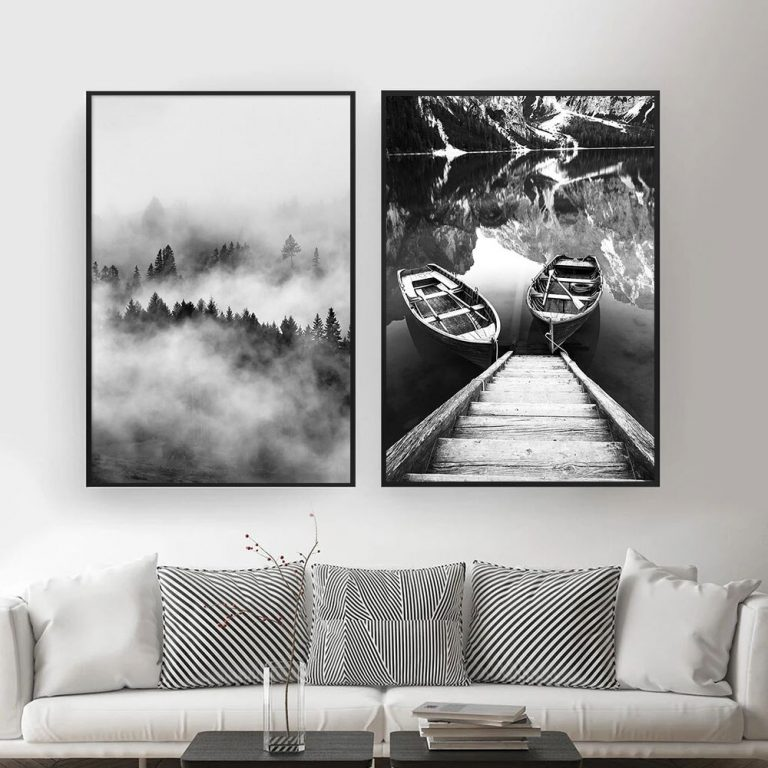 Morocco Door Nordic Poster Wall Art Canvas Painting Scenery Black White Boat Road Palm Wall Pictures For Living Room Unframed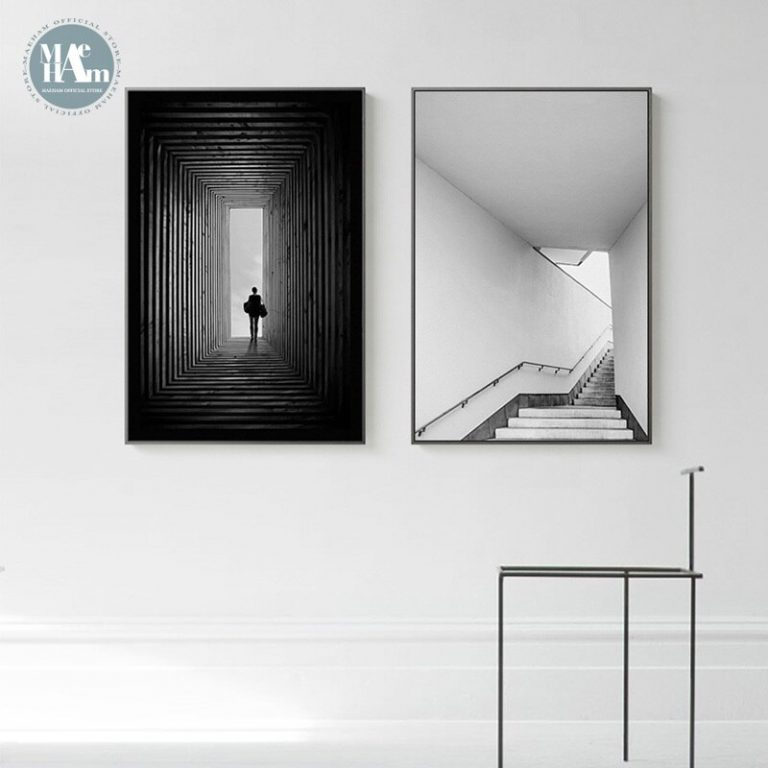 Nordic Black and white building staircase wall art Canvas Painting posters Prints wall Picture for Living Room Morden Home Decor
BLACK AND WHITE WALL ART FOR THE LIVING ROOM

Choosing a striking black and white art piece for the living room makes for a bold and timeless feature
wall. Shown below with a variety of frames and finishes for completely different looks. The first piece
is paired with a rustic barnwood frame, adding an element of warmth. We also have a frameless
aluminum print, striking and modern, and finally classic black frames that blend right in with the
images.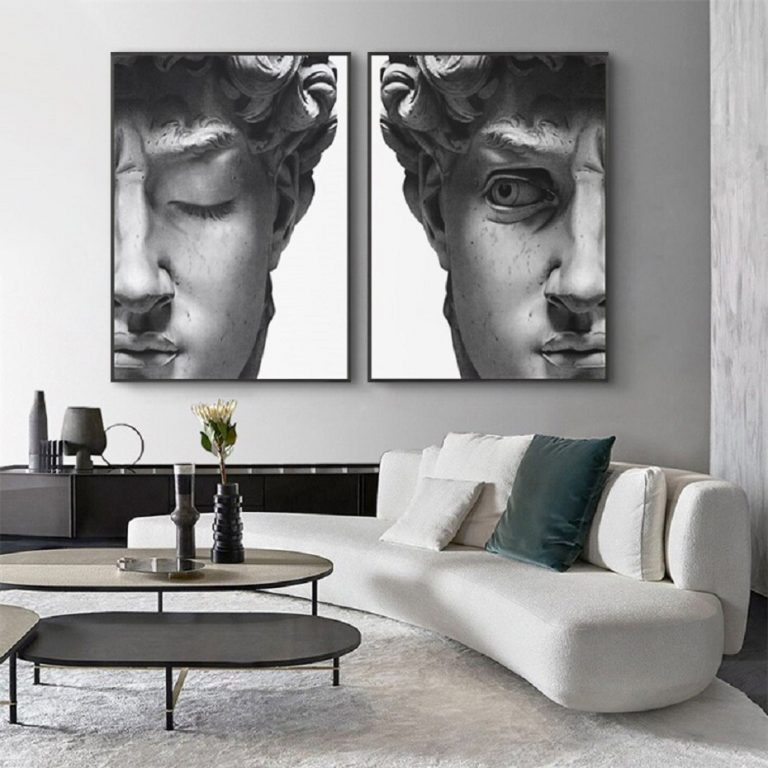 Nordic Black and White David Head Sculpture Posters And Prints Wall Art Canvas Paintings Pictures Living Room Home Decoration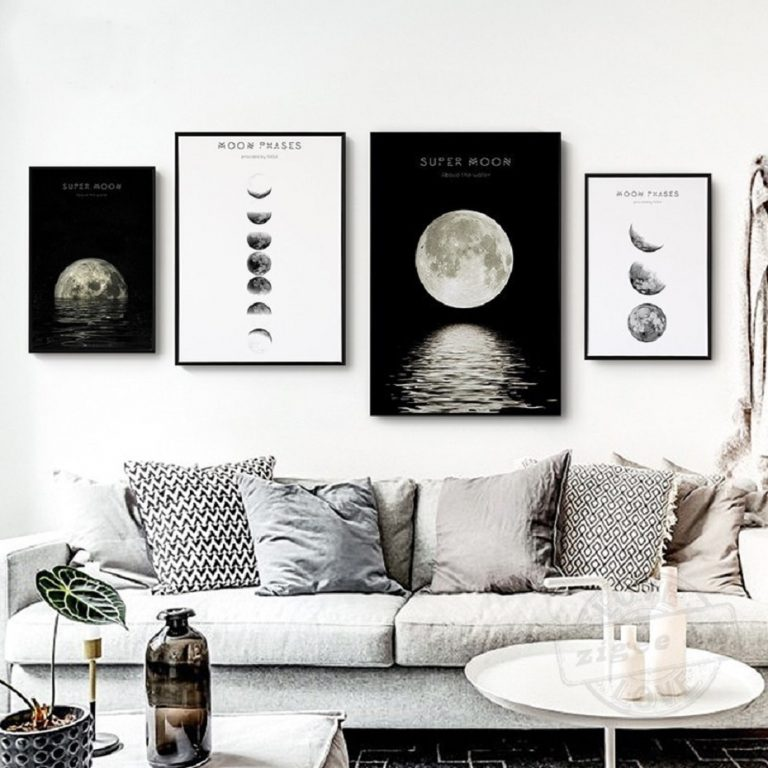 Nordic Moon Canvas Prints Posters Black and White Minimalist Wall Art Canvas Paintings Pictures for Living Room Home Decoration