Learn how to create a personalized and beautiful kitchen art wall with this comprehensive guide. Discover the benefits of adding art to your kitchen, tips for choosing the right pieces, and examples of art that work well in a kitchen setting.
Whether you're a seasoned art collector or just starting out, this article has everything you need to create a unique and visually stunning display in your home.
Kitchens are often the heart of the home, and the perfect place to showcase your personal style. One way to add personality and interest to your kitchen is by creating a kitchen art wall. In this article, we'll discuss the benefits of having an art wall in your kitchen, as well as some tips for creating a beautiful and cohesive display.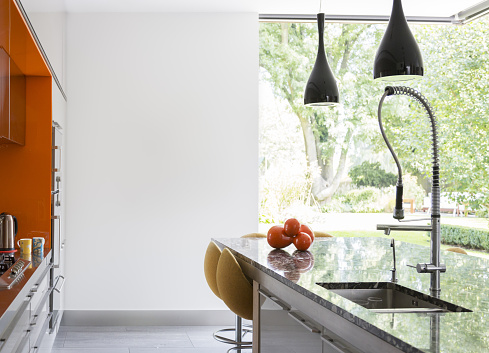 Adding art to your kitchen can bring a variety of benefits. Here are just a few:
It adds visual interest. Kitchens can sometimes feel sterile and utilitarian, but art can add color, texture, and personality to the space.
It can serve as a conversation starter. If you choose pieces that are meaningful to you, they can spark interesting conversations with guests and family members.
It can reflect your personal style. Whether you prefer classic oil paintings or quirky contemporary prints, your kitchen art wall is a great opportunity to showcase your taste and personality.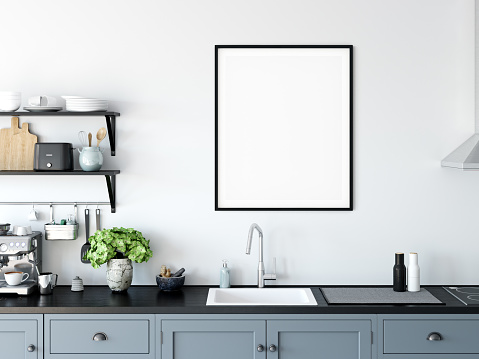 Choose a focal point. Before you start hanging art, decide on a focal point for your display. This could be a prominent wall, a shelf, or even the space above your stove or sink.
Consider the style of your kitchen. Your art should complement the overall style of your kitchen, whether it's modern, farmhouse, or eclectic. If you're not sure what style to go for, take a look at the colors and materials used in your kitchen and choose art that matches or contrasts nicely.
Mix and match. Don't be afraid to mix different types of art, such as paintings, prints, and photographs. However, try to keep a cohesive color scheme or theme throughout your display.
Vary the size and shape of your art. A mix of small and large pieces will add visual interest and keep your display from looking too uniform.
Use frames to tie everything together. Matching frames or frames in the same color family can help create a cohesive look for your art wall.
Consider adding functional pieces. In addition to traditional art, you might want to consider adding functional pieces such as a chalkboard or a magnetic board to your kitchen art wall.
Don't forget about lighting. Proper lighting can make all the difference in showcasing your art. Consider installing a spotlight or picture light to highlight your favorite pieces.
Examples of Art to Display in Your Kitchen: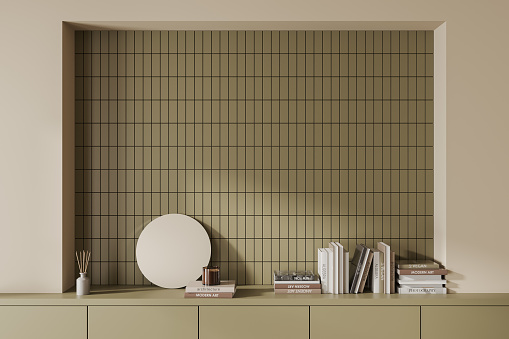 Food and drink-related art. Art that features food or drink is a natural choice for the kitchen. This could include vintage advertisements, paintings of fruit or vegetables, or even wine or beer labels.
Black and white photography. Black and white photographs can add a classic, timeless feel to your kitchen. Consider choosing images of food or kitchen tools to tie into the space.
Quirky prints. If your kitchen has a playful, eclectic feel, consider adding prints with bold colors or quirky designs. This could include animal illustrations, abstract patterns, or even pop art.
Botanical prints. Botanical prints, whether vintage or contemporary, can add a natural, calming vibe to your kitchen. Choose prints of herbs, flowers, or even succulents.
Conclusion:
Creating a kitchen art wall is a fun and easy way to add personality and interest to your kitchen. By following these tips and choosing art that reflects your personal style, you can create a display that you'll love for years to come.