Basement wall decor is crucial for making sure your bonus area feels like a fun place to be rather than a creepy dungeon underground. 
Decorating basement walls doesn't have to be challenging. You have a lot of creative leeways when picking basement wall decorations. Whether you want to use basement artwork or change the way your walls look completely, this list of basement wall art ideas will inspire what ideas you want to choose.
1.Let a Ladder Desk Serve Your Basement
One option for basement wall decor is to go with something functional and stylish. We love the idea of saving space with this minimalist open metal frame ladder desk, which mounts to any wall. 
You get the benefit of two bookcase shelves in a neutral engineered wood with a desk shelf for a workspace in your basement without the hassle of a large desk swamping the space. This ladder desk is the perfect solution for basements that serve multiple purposes, such as a guest suite. 
2Put Up a Personalized Billiard Sign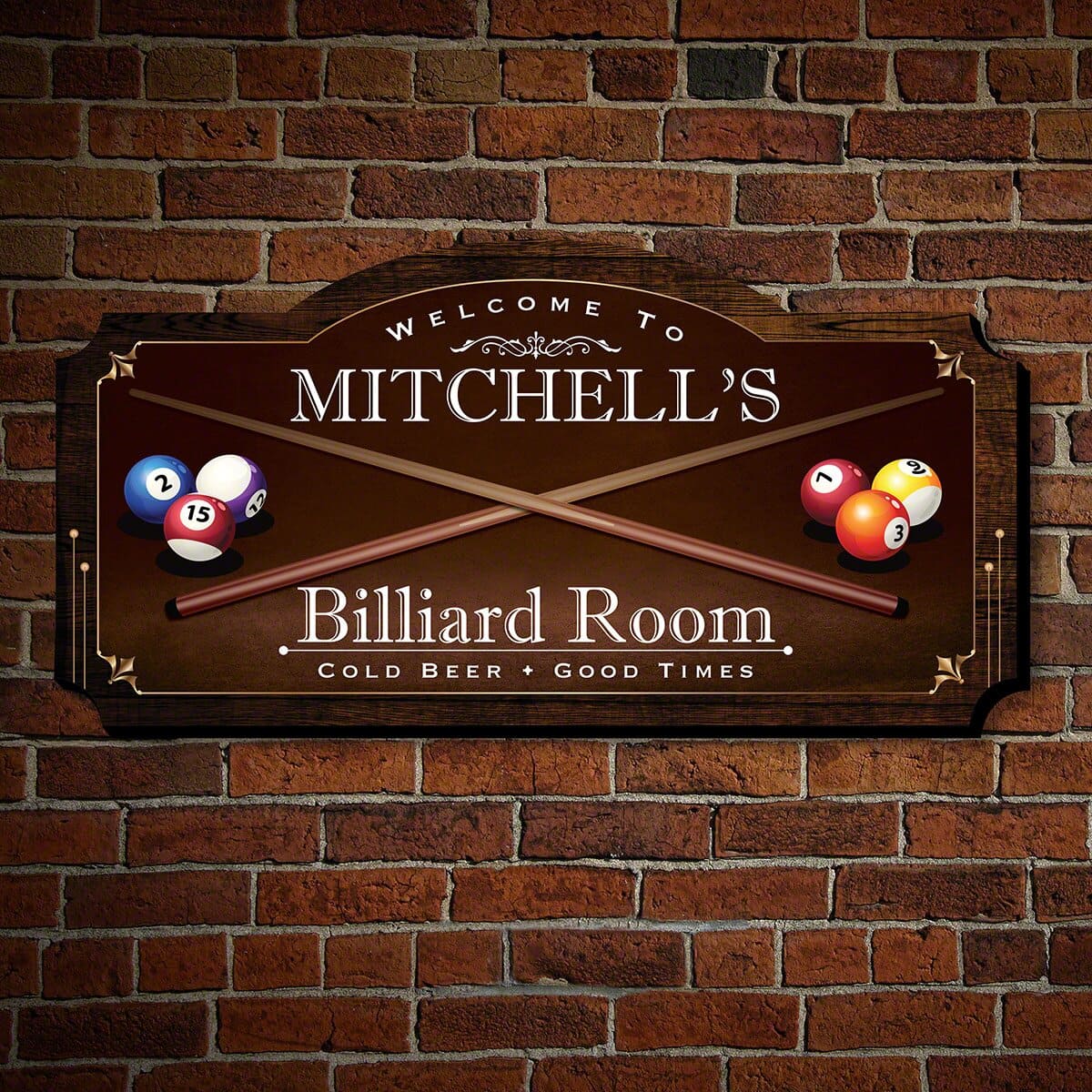 If you've turned your basement into a game room, make your space feel like a private billiards club with a wood plaque personalized to your name.
The old-fashioned look of colorful billiard balls and crossed pool cues labeling the room as yours would look fabulous for game rooms, but it could also work as wall art for basement bars or decor for old-school living spaces. 
3.Get Crafty with Crooked Corner Cabinetry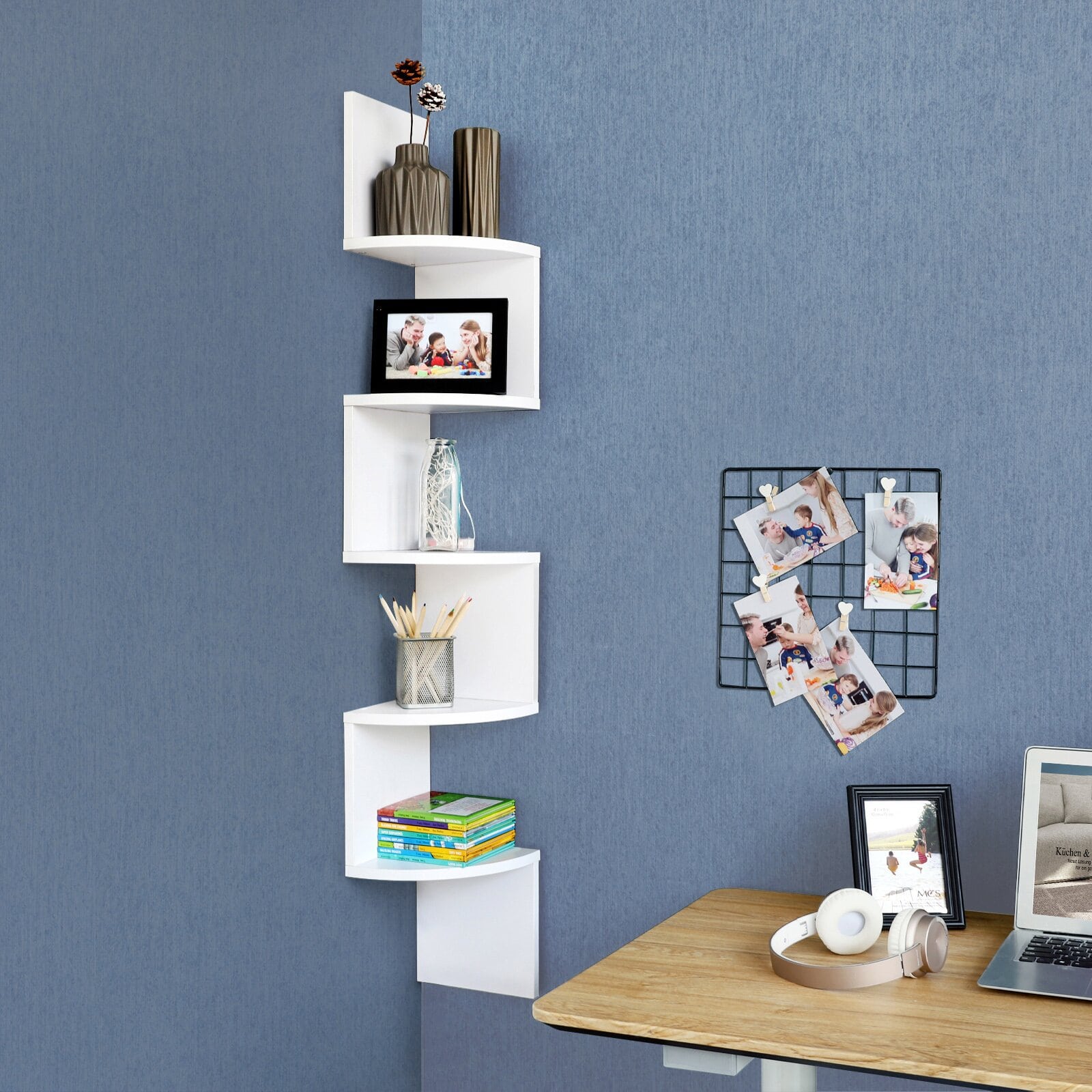 Another great way to save space in your basement is with a shelf that fits discreetly in the corner. This cabinet features five staggering open shelves with rounded fronts that are the perfect size for pictures, knickknacks, and other small decor pieces.
This corner-tiered shelf works great as additional storage with a ladder desk for a space-saving basement office or a display shelf in a basement bedroom or living room. 
4.Build a Brick Wall without the Brick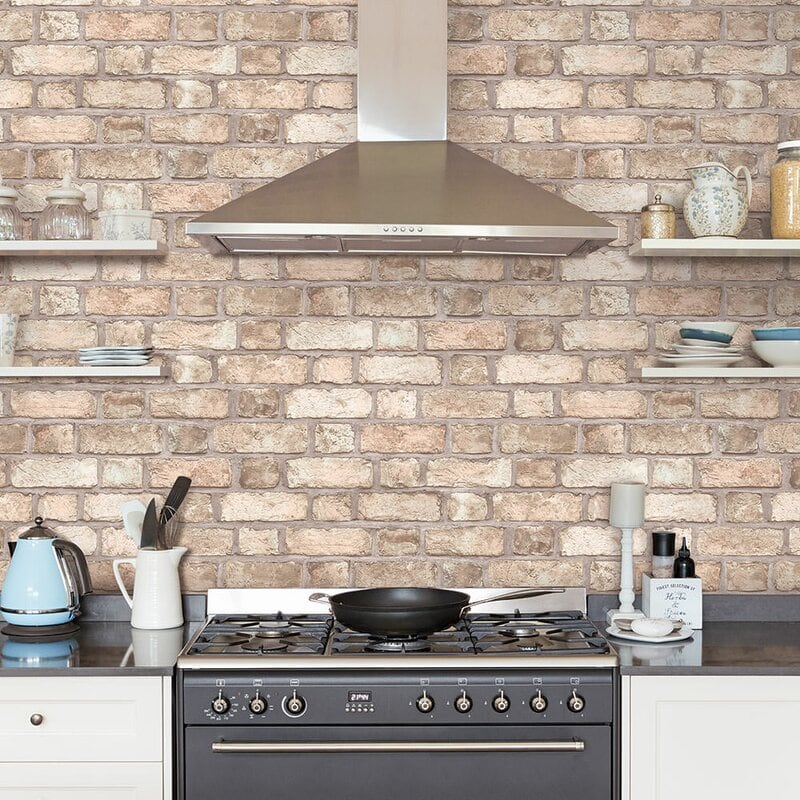 Basements are the perfect room to give an old-school feel with the use of exposed brick. But you don't have to cringe at the thought (and cost) of hauling bricks down the stairs to cover the walls.
Instead, you can go the easy (and more affordable) route with these brick wallpaper panels. So, whether you like the look of traditional dark brown bricks or more modern cream color, these grouted faux brick offers the same rustic charm in a basement kitchen or bar. 
5.Bring Your Basement to the Beach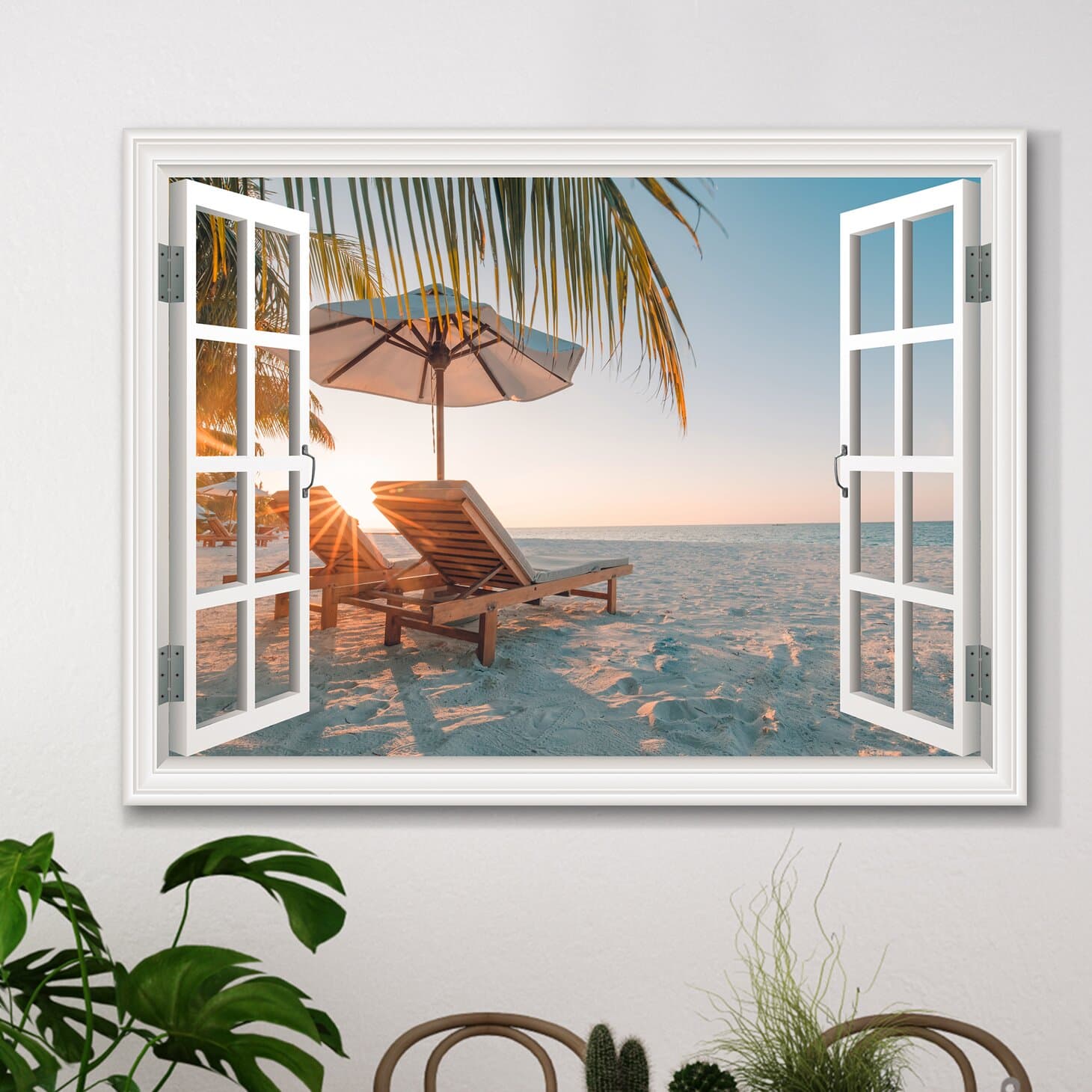 Adding this deceptively attractive picture to your basement walls can trick your body into thinking that you're sitting on a porch somewhere tropical, staring out at the setting sun.
This picture features a white frame surrounding a sand and surf scene of the sun setting on an empty beach. You get views of tropical trees, golden sand, a clear blue sky, glistening water, and an inviting setting area, with double windowpane shutters creating the imitation of open windows.
6.Create an Illusion of Chaos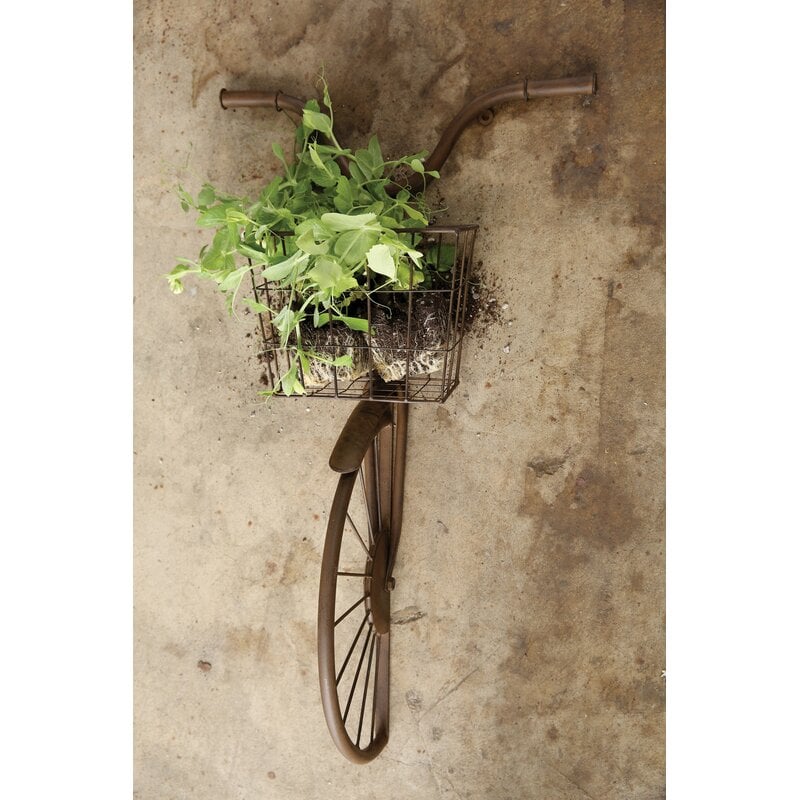 A fun and unusual basement wall decor idea are to create an illusion of chaos. For example, this decor piece tricks viewers into thinking a bike has crashed straight through your wall. 
This vintage bicycle features handlebars and the front half of a wheel resting flat against the wall. Inside the wire basket, bright green plants – fake – sprout out to provide touches of green.