Artwork is an essential part of the home. It's a way to express your interests, to display treasured memories, and to give your space that polished, finished feel. And while we love a good on-the-wall arrangement, it's far from the only way to bring art into your space. Consider this simple alternative—leaning your art against a wall, on a shelf, or on the mantel—for an easy, laid-back, and perfectly layered look. Read on to see our favorite ways to bring the approach home.
How to Get the Look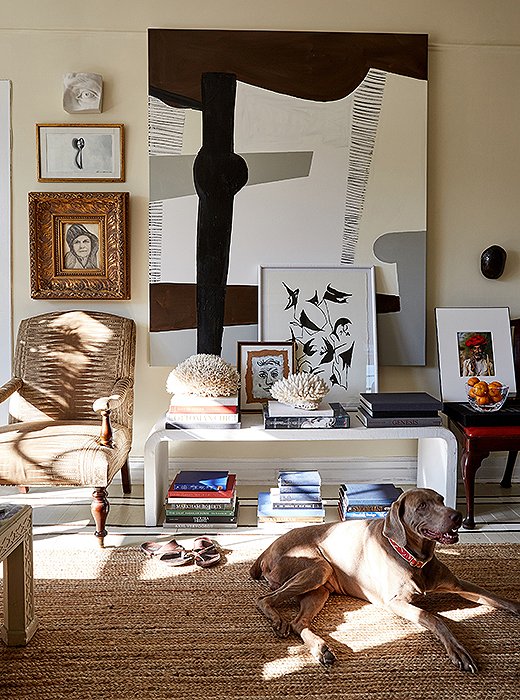 Lean several small works against a larger one hung on the wall for a more casual take on the classic gallery look. Photo by Frank Tribble.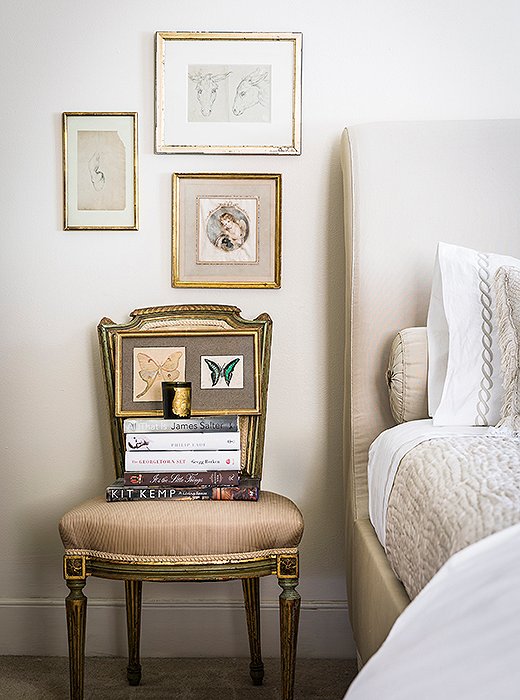 A petite piece propped up on a stack of books is perfect for the bedside—and easy to move as you rotate through your pile of reads. Photo by Lesley Unruh.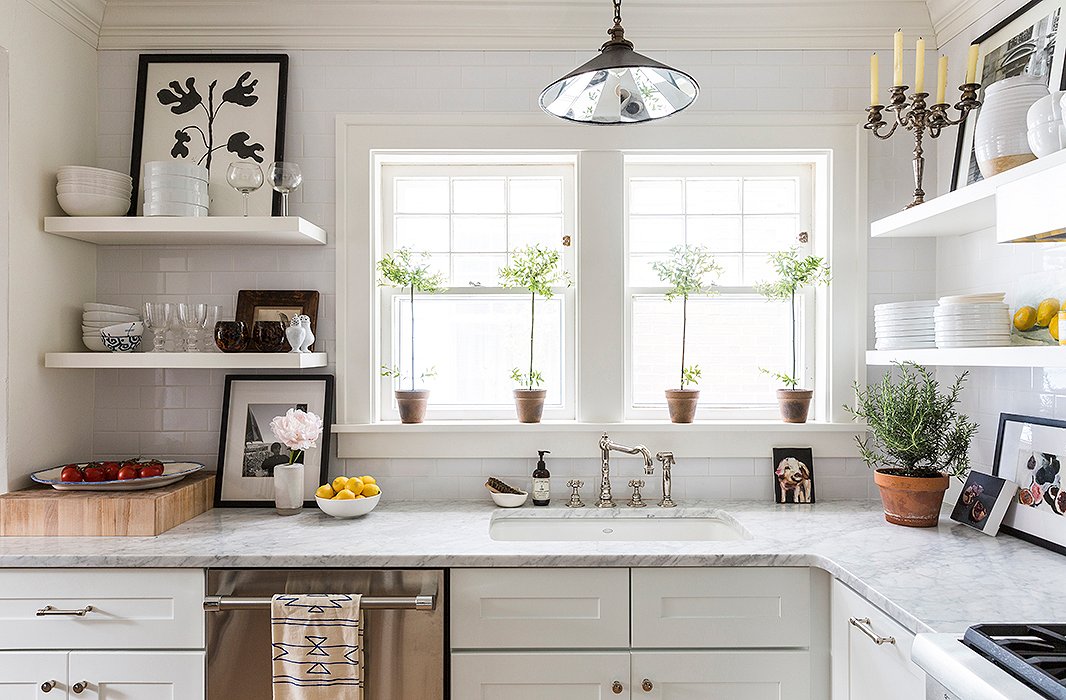 Leaning artwork is an easy solution for decking out your walls and shelves when you don't want to take a nail and hammer to tile or wallpaper. Photo by Lesley Unruh.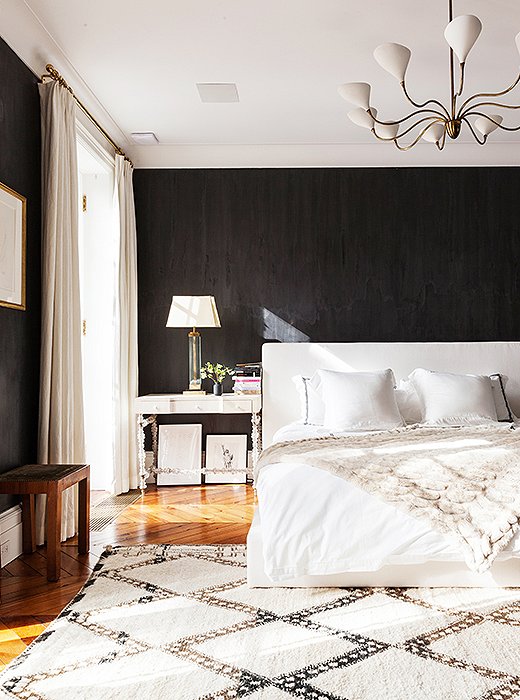 Unexpected spots that you might forget to decorate—such as underneath a side table—lend themselves well to the art of the lean. Photo by Lesley Unruh
.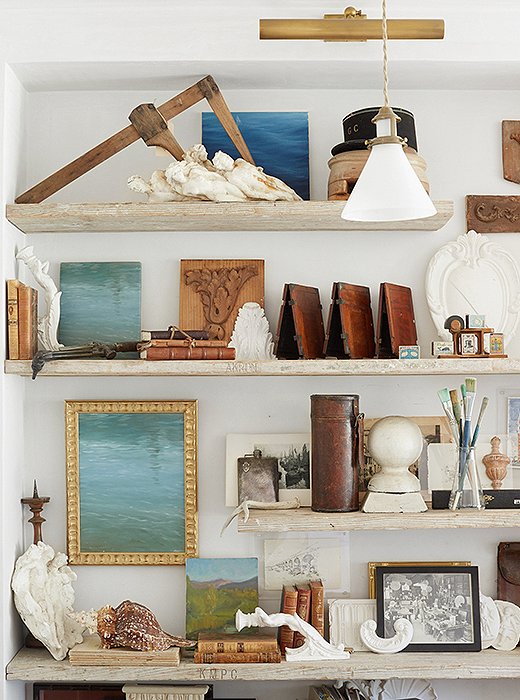 Art leaned on shelves in multiples creates a charmingly laid-back vignette. Photo by David Tsay.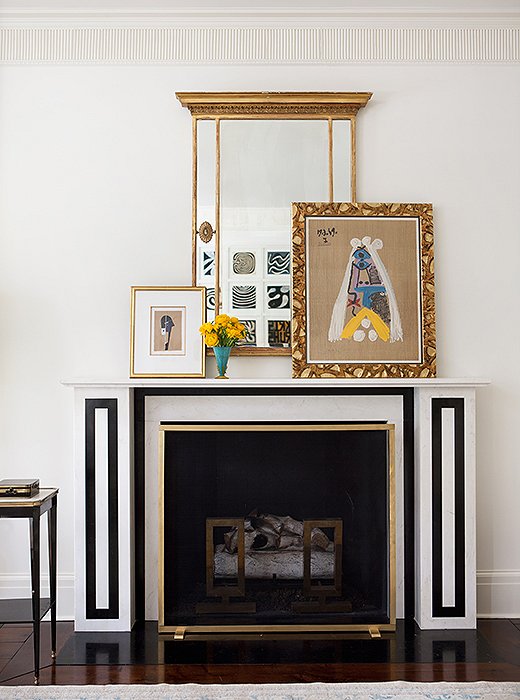 Thanks to gilded frames and sophisticated hues, leaning art can even work in more-formal spaces. Photo by Erica George-Dines.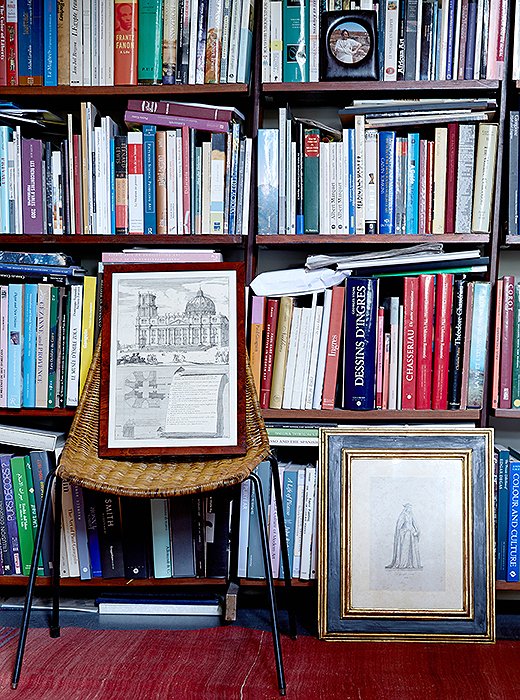 On a spare chair, on the floor… leaning your art is a tactic that truly works anywhere. Photo by Manuel Rodriguez.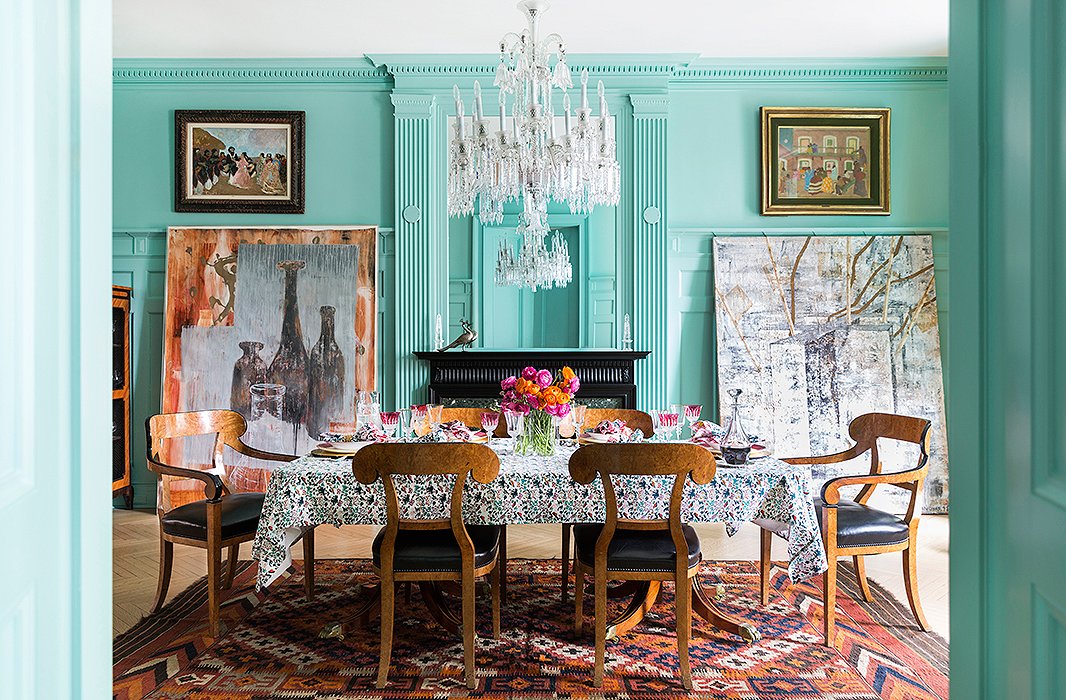 The lean isn't just for smaller pieces; try it out with oversize art for a boldly beautiful approach. Photo by Lesley Unruh.