Becoming a parent is a magical experience that never loses its excitement- whether it's your first, third or fifth child. Sometimes it may feel as though you are starting over, and every time you learn more about being a parent than the last, pickup parenting tricks and ways to make life easier as your child grows up.
Providing a comfortable space for your child to sleep, play, learn and eat in is vital, and thanks to the internet, there's no shortage of help in terms of nursery design and parenting hacks in general.
However, sometimes too much information is just as stressful as having no indication of which direction or approach you're going to take. Being a parent is already stressful enough, sometimes a simple guide is the most effective way to gain some clarity on a situation.
If you're looking to, or are in the midst of decorating a space to bring your new arrival home to, here at Nordic Wall Canvas have compiled a simple guide of do's and don'ts to help you approach nursery design efficiently.
DO
Paint Ahead of Time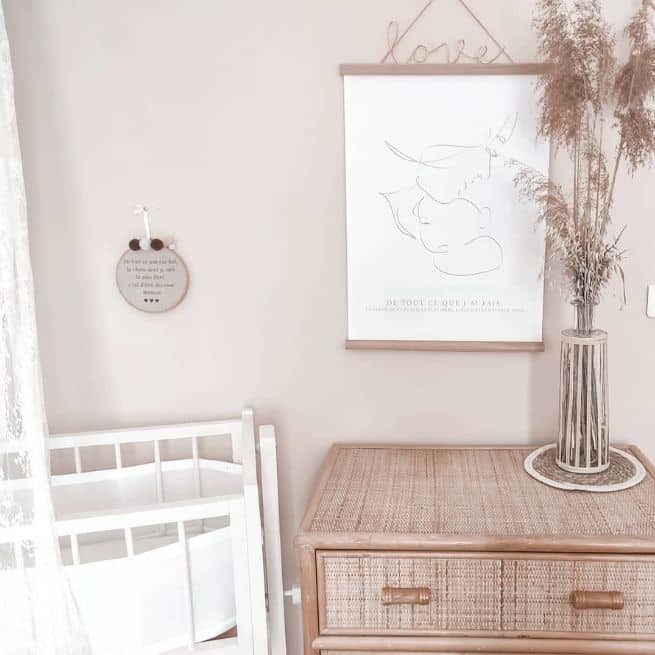 The first step of nursery design is to paint ahead of time as painting is a time consuming and lengthy process- which isn't exactly ideal when you have a newborn on your hands. Additionally, its beneficial to do this due to health reasons.
Even years after application, paints can give off gasses that are harmful to babies due to their toxins. Aim to use zero- VOC paint, as it is free of volatile organic compounds. These are easily accessible paints that you can buy from eco-friendly home stores.
DON'T
Use Harsh Lighting
Harsh lighting can strain your baby's underdeveloped eyes, so it's important to get the right kind of lighting. Choosing soft lighting can reduce the harsh contrast between light and dark, and help your baby's eyes relax. Avoid halogens and exposed bulbs, as the brightness can make your baby uncomfortable and anxious- and may become hazardous as your baby begins to become curious.
Create a soft glow that makes the room seem warm and inviting, and as babies spend most of their time on their back, consider light placement in the room- no one wants a light shining directly above their eyes!
DO
Wait On Items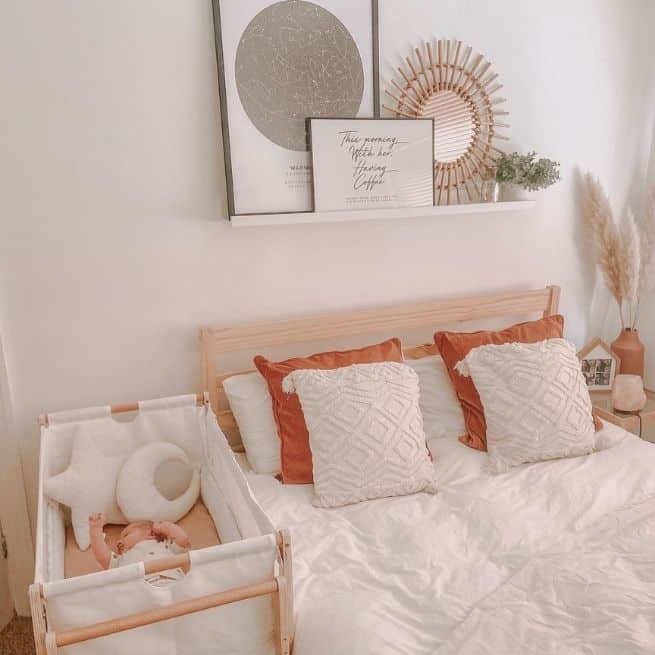 As much as we understand that becoming a parent can be an exciting time and you may be keen to go on a shopping spree to begin the nursery design process, you may end up wasting money and being no better off. For example, society places a huge emphasis on buying a crib, but science suggests that babies should sleep close to their parents for the first 6 months, so you may end up wasting a large sum on cribs and bassinets.
DON'T
Hang Loose Items Above the Crib
Nursery design inspiration pictures will lead you to believe that hanging loose items above the crib is a fashionable thing to add to a nursery- when in fact it's a common mistake that parents make. Not only is there a chance that they may fall onto your child and injure them, once your child is strong enough to stand, they may reach for them and cause injury to themselves.
DO
Stick to Essentials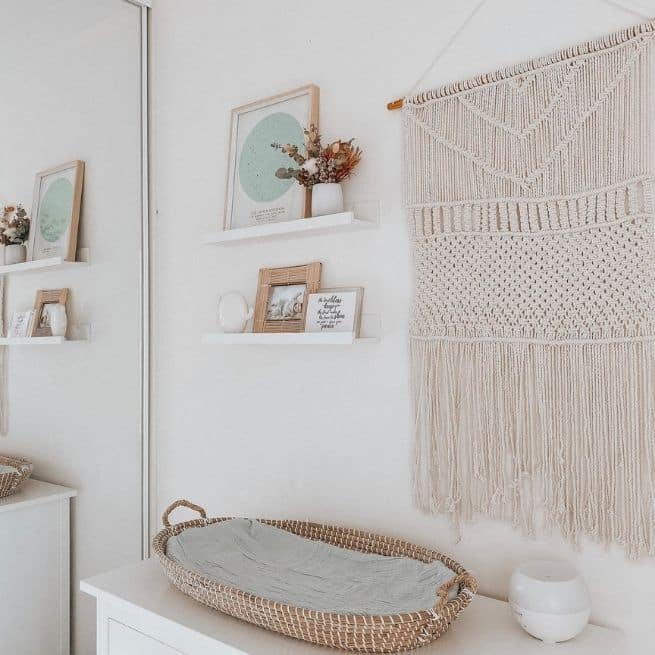 Keeping the nursery design simple and effective is probably the best way to go. Only invest in the items your child actually needs, things for feeding, changing and sleeping.
Including extra gadgets and electronic such as TV are useless, and its perhaps best to remember that all electronic emit a bit of radiations which is unnecessary for newborns.
DON'T
Invest in a Changing Table
Most parent believe that a changing table is necessary, when the harsh reality is that it's a waste of money. Instead, opt to use a removable changing station that you can balance on top of a sturdy dresser etc. is more beneficial, and this slimmer option is more versatile and safer, in addition to money saving.
DO
Buy Blackout Blinds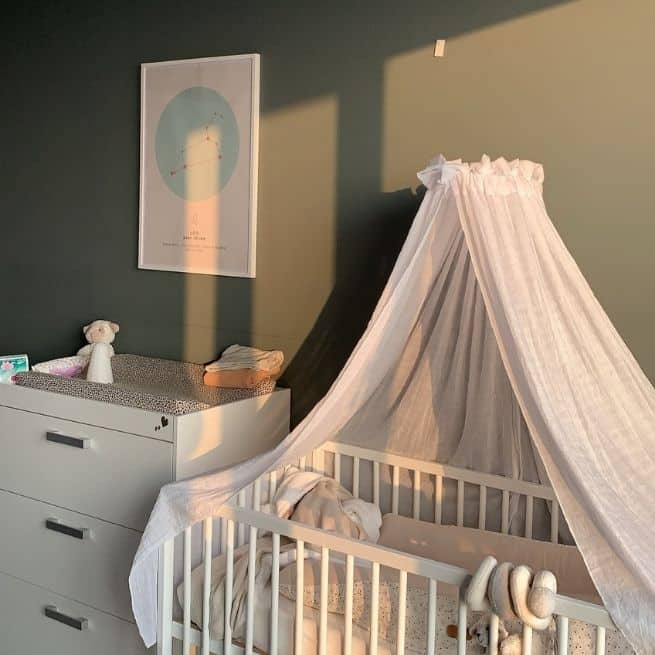 Investing in blackout blinds will make your life as a parent so much easier. Getting your child to go down to sleep, or perfecting their sleeping routine will be a lot less stressful if you can control the amount of natural light in the room. Blackout curtains/shades help to keep bright lights out of the room, and are a great investment.
DON'T
Listen to Opinions
This may seem like an obvious one, but it's well worth reiterating that you shouldn't listen to the opinions of others. Most people are likely to have an opinion on your pregnancy, birth plan and nursery design– and its vital that in order to avoid unnecessary confusion and stress, that you only listen to the advice of people you truly trust and care about.
DO
Keep It Organised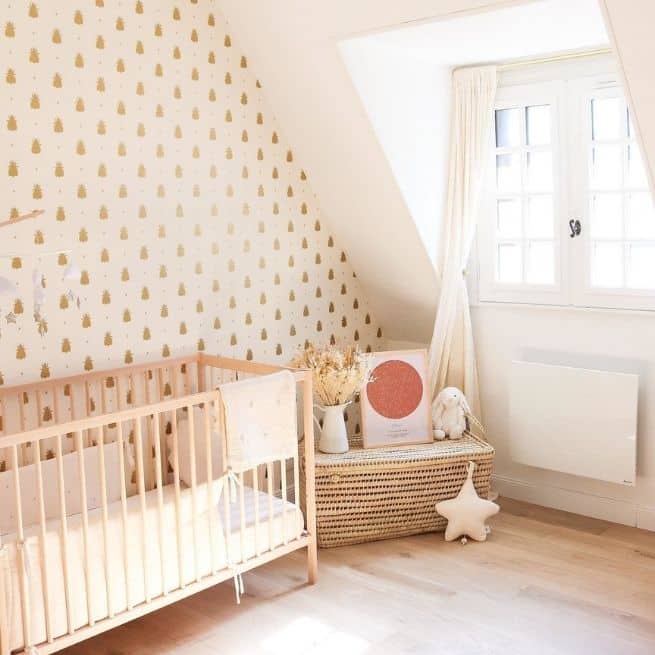 The run around of a new parent is chaotic enough, so ensure you have an organised system before your new arrival comes home. An organised nursery makes life so much easier, and when everything is in its designated area life seems to run a lot more smoothly.
If you can, create a system within the nursery design. Visualise how it's going to be once your baby arrives and plan the room accordingly.