A calm home. Yup, right now, more than ever, that's the dream.
I know that dream might feel far off right now while we're in the pandemic – when you might be working from home, keeping kids entertained and busy with homeschooling, cooking all your meals at home and basically living a full 24/7 life at home.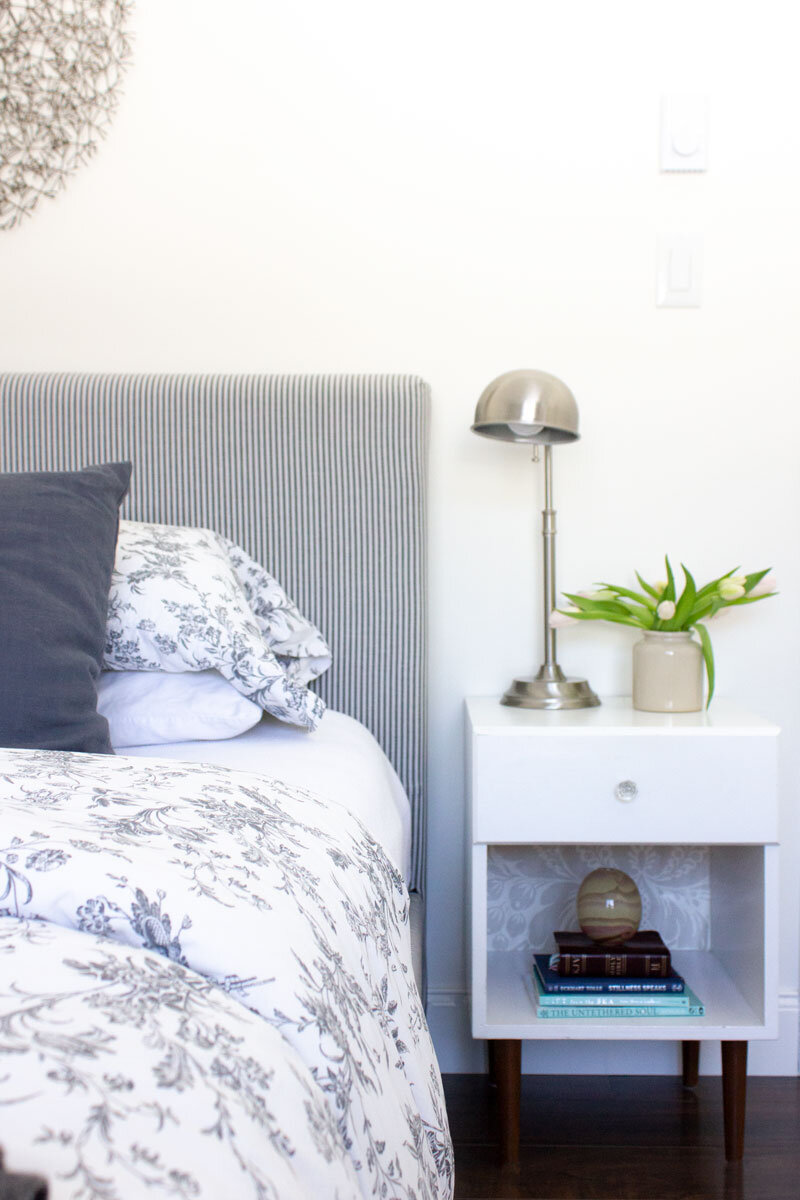 The good news is that you don't need to stop actually living in your home for it to be calm and peaceful!
Peace at home comes from feeling comfortable and secure, as well as being able to live easy. A calm home gives you the functionality to live your daily life without hassle and frustration. It gives you the support you need to relax and recharge. And it gives you a sense of belonging and meaning, so you feel "at home".
I strongly believe that our surroundings are hugely important to our health – mentally, emotionally and physically. Anxiety can be tamed when you're in an environment that helps you relax and be more in the present moment.
Here's how to begin.
7 STEPS TO A CALM HOME
1. Declutter
It's difficult to feel calm when chaos is all around you. Use small chunks of time – even just 10-15 minute dashes – to declutter your home of things that aren't essential to living well right now. Anything that is not functional and used often, or isn't beautiful and brings you joy – needs to be passed on to someone else who needs it.
Clear your main surface spaces (countertops, tables, dressers).
Then start room by room or category by category (ie. bedroom, kitchen or papers, toys) to declutter anything non-essential.
Keep a big donation box or bag and continue filling it as you work your way through your home.
Stop bringing in new things that are not essential and conducive to a calm home.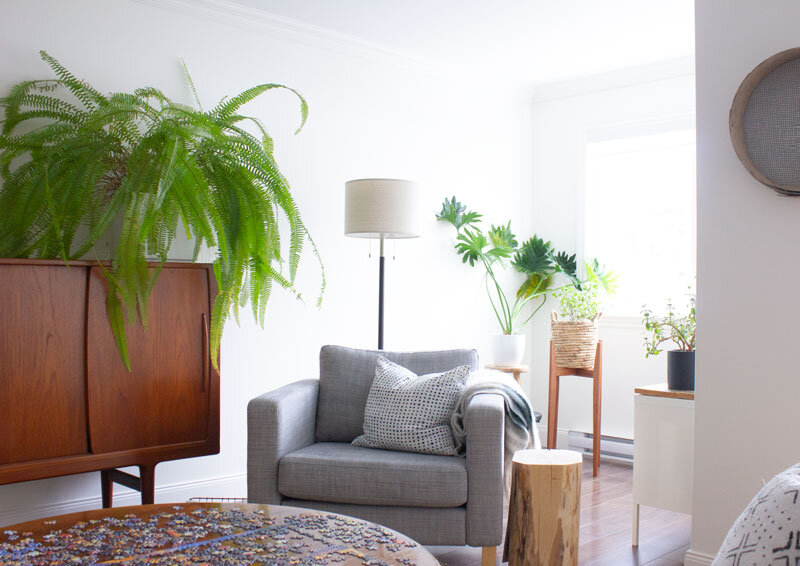 2. Arrange furniture for comfort.
Make sure that your furniture is set up to work for how you live right now. You should have spaces that will allow you to work comfortably but also that'll help you relax and enjoy the other side of living – family time, relaxation and stillness. For example, your living room furniture should accommodate your favourite activities – whether that's watching TV, reading, board games or conversation. If the best thing for you is time on the treadmill while watching TV – set your room up for that so it's easy. If you love to cook and talk to others in the family while doing it, move a comfy chair or two into the kitchen space so that it's more relaxing and fun to unwind that way. Your bedroom should not contain electronics or anything that causes stress and interferes with sleep.
3. Create your own calm corner.
Carve out a space that's all your own where you can meditate, pray, read, journal, do yoga or just breathe and spend quiet time with your thoughts. Get comfortable and have a blanket nearby to wrap up in. Encourage everyone in the household to create this kind of sanctuary of their own and not disturb each other when you're there.
4. Calm your space visually.
 Visual noise and distraction can come in the form of clutter or too much colour and stuff on the walls. I highly recommend white or off-white or light neutral walls because they provide a calming background to the meaningful and colourful life inside your home – which is what you really want to see, not the wall colour.
5. Make daily chores easier.
A calm space is one that makes your life easier. When everything you need for daily tasks is in place, routines become automatic and it frees up space in your brain, making it easier to be more present and focused. Use these home hacks for easier days:
Hang lots of hooks in the entryway, bedroom and bathroom to easily grab the things you need (and so they don't end up strewed chairs and the floor).
Use bins and baskets to corral like things together neatly and give them a permanent home (ex. sunglasses and keys, pens/pencils, snacks, remote controls, soaps, toilet paper).
Set up a dedicated drink station for coffee, tea and smoothies so you have everything you need in one convenient spot.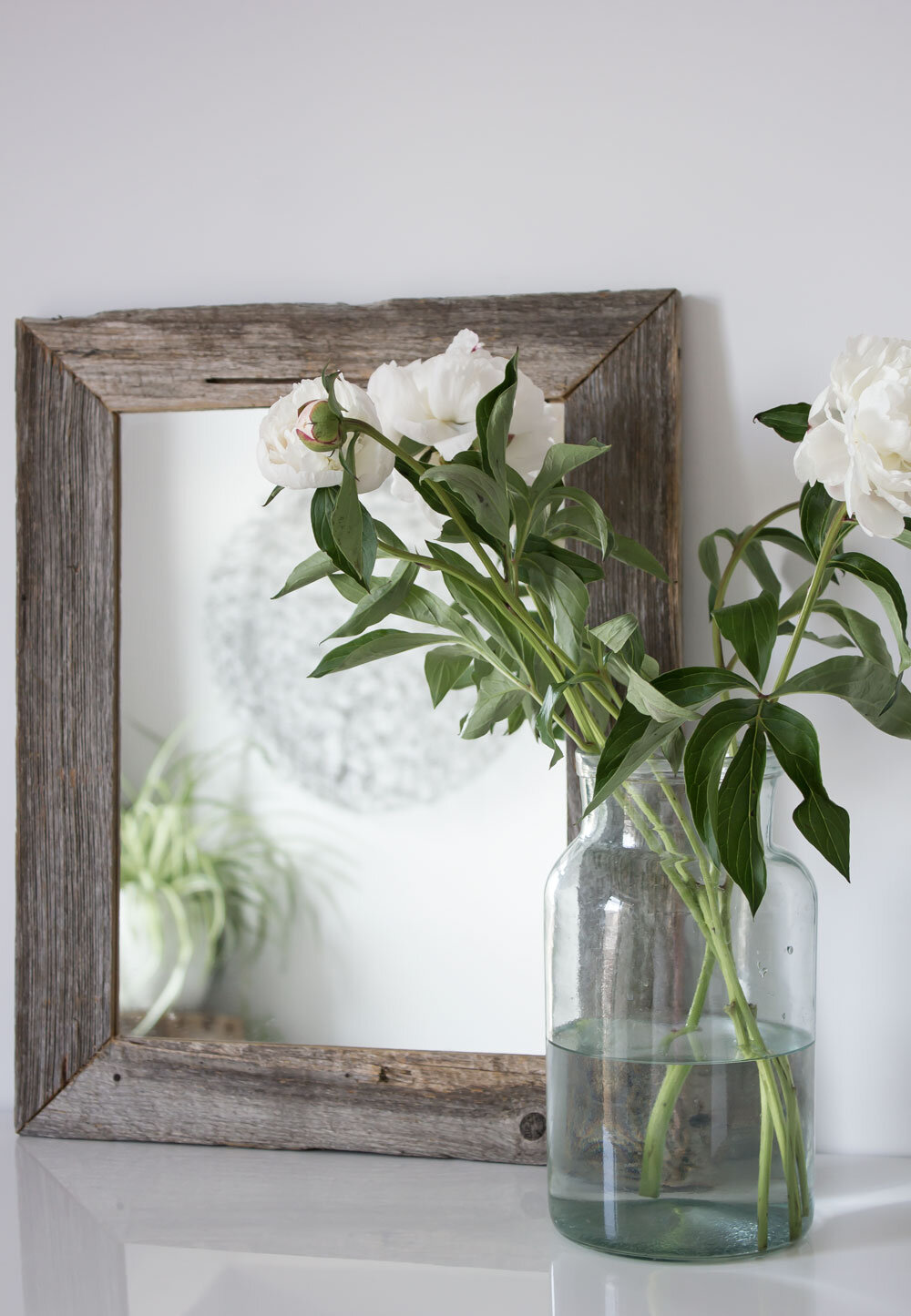 6. Add natural elements.
Introducing nature into your home will inherently ground you and foster a sense of inner calm and peace. An easy way to do this is to add plants . In addition to being soothing, plants also clean the air and absorb excess electrical currents and toxins in the house. If you don't have a green thumb, you could also bring branches, fresh flowers, leaves, seashells, rocks, or cones inside and put them on display for a calming, natural presence. These steps require zero or little money. They're small and simple things you can do one at a time to calm your home and make it feel more like an oasis. Because we all need that right now.
7. Remove bad mojo.
The experiences you've had in your life could very well be hanging on your walls, sitting on your shelves or stuffed under your bed collecting dust. When negative memories are associated with things you keep in your home, the reminders will be draining without you even being aware of it. Consciously find and remove any items in your home that are associated with undesirable feelings. Removing this bad mojo will put you one step closer to enjoying a serene space.