These days, with incredibly easy access to so many amazing resources online, you don't need to be a professional interior designer to give your home a different style. Interior design elements from countries and cultures all over the world are quickly making their way into homes on the other side of the world. One of the popular styles now is Scandanavian design, and it's easy to bring this into your home.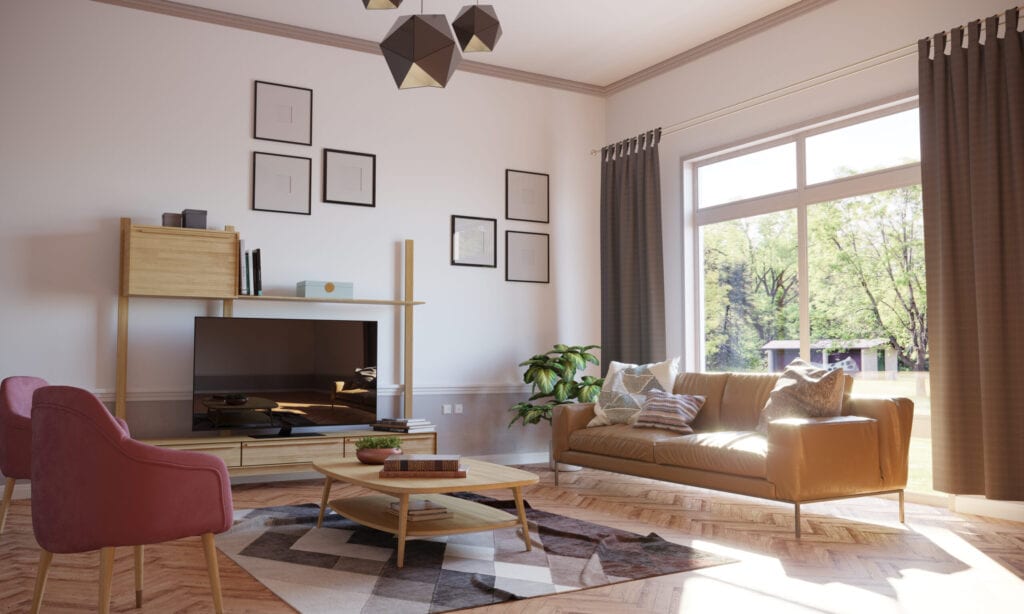 What is Scandinavian design?
Scandinavian design — sometimes referred to as "Nordic design" — is simple and minimalistic, using purposeful elements that have meaningful functionality. Scandinavian design entered the scene in the early 1900s. By the middle of the century, it spread to the rest of the Nordic region. More than 50 years later, Scandanavian interior design has spread all over the world and offers people the opportunity for people to turn their home into a soothing oasis that diminishes consumerism and prioritizes design elements that are purposeful.
Get home decor deals instantly!
Get connected to the home improvement coupons and promo codes you've been waiting for.
Scandinavian design is especially useful for people that live in smaller spaces, like a studio or apartment. However, Scandanavian design can be used in any home, no matter the size. And, some people may choose to only make one room in their home with Scandanavian design, versus the entire home. It's up to you!
Líz Cuadrado is a New York City-based creative professional with experience in the fields of interior design, photography, and graphic design.
She says Scandinavian interior design pares down to the essentials and helps you remove "added visual noise" from your space.
"You include what you need, with functionality being at a high priority above what may simply look nice but may not have a purpose in your space," Cuadrado says. "Approaching the space with not only an eye for what is aesthetically pleasing but also with an intention to problem solve, is a great way to create a well-balanced space."
The goal of Scandanavian design is to help home-dwellers improve their daily lives and not feel overwhelmed by loud colors and clutter. It aids people in utilizing every inch of their home, without filling it with "stuff." There are many directions one can go with Scandanavian design to meet the characteristics of it, but with your own touch.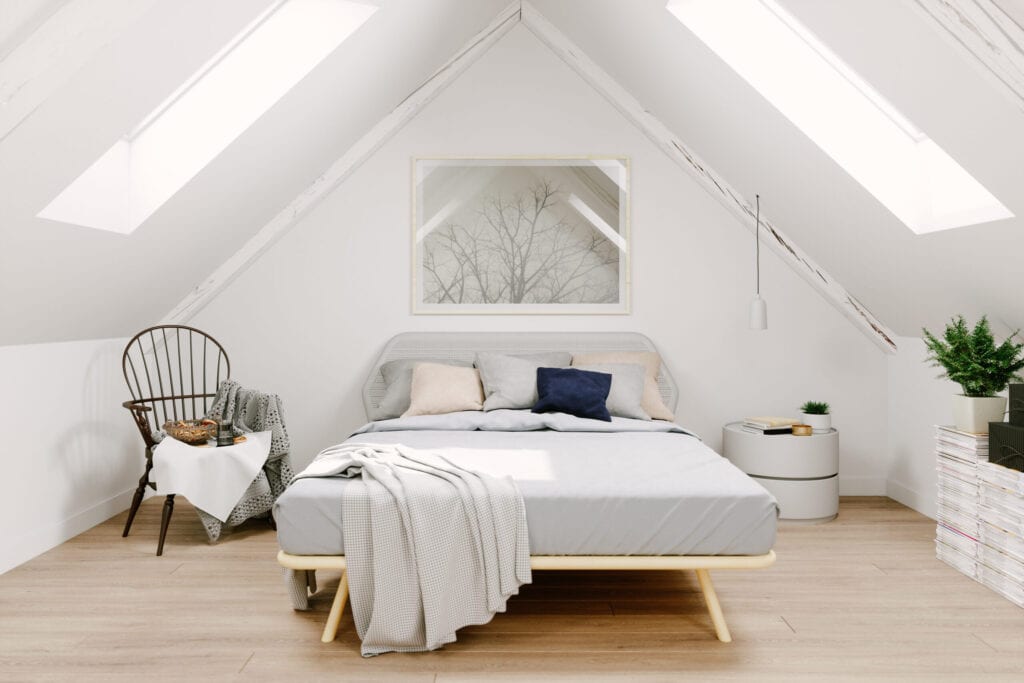 What are the rules of Scandinavian design?
So, how exactly does Scandanivan interior design work? Let's look at the following Scandinavian design categories.
A room or home that embodies Scandanavian design uses natural light as much as possible to create bright, airy spaces that appear larger and more open.
Colors
Scandanavian design involves soft colors and hues — typically in a monochromatic profile. Think grey, white, black, and tan.
Furniture elements in Scandinavian design should be practical, functional, and simple. Don't consider anything too bold and too loud. Go for something with a modern design that's sleek, with linear shapes, gentle curves, and tapered legs. Wooden pieces are excellent for Scandinavian design.
Even though minimalism is key, don't hesitate to add decor to your Scandinavian design. Artwork utilizing wood or simple drawings, small house plants, chunky knit blankets, and soft rugs all tie into the Scandinavian aesthetic.
Accents
Add accents of blues, darker greys, soft pinks, etc. Every room should feel "light." Wooden pieces can also help add unique touches to the room.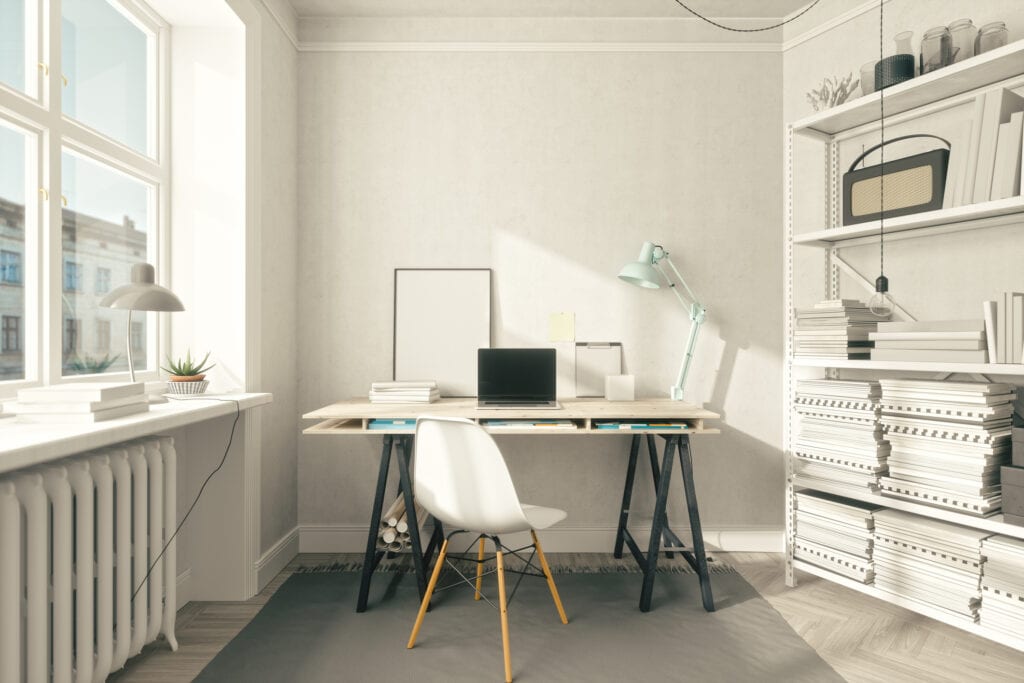 5 tips for incorporating Scandinavian design in your home
Add a modern sofa or a chair with tapered wooden legs.
One of the main characteristics of Scandinavian design is "the sofa." You'll spend a lot of time on the sofa (or on a comfortable chair) reading and hosting company. In a Scandinavian living room, you prioritize comfortable but simple seating that creates a sense of togetherness and Hygge.
Incorporate functional tables.
Scandinavian design demands functionality while minimizing clutter. With the right tables, you can store or stack everyday items while simultaneously adding a purposeful accent to the room.
Stock up on cozy blankets for extra comfort.
Scandinavian countries are colder than most, which means the design is not complete without the right cozy blanket. You can always buy chunky yarn to crochet the blanket yourself, or you can shop for the perfect throw!
Choosing artwork for a home that's incorporating Scandanavian design can be one of the most exciting parts, but it can also be challenging. The artwork should be simple, with shades of white, grey, tan, and/or blank, lots of white space, and some hints of Scandinavian folk art.
Although Scandanavian design requests bright, open spaces with a lot of natural light, the winter months can mean limited hours of daylight. You'll need some lamps to brighten things up when it gets dark.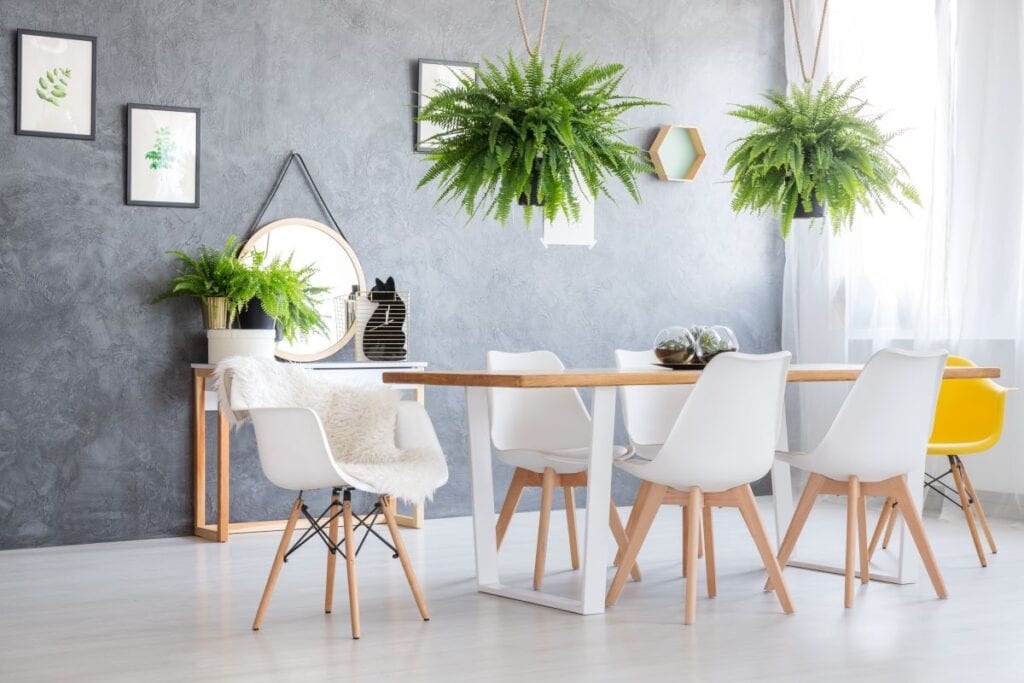 The bottom line
In Scandinavian interior design, follow the tried-and-true mantra of "less is more!" Use sleek, modern elements that are functional, and choose elements that fill you with a sense of calm and relaxation. Incorporating Scandanavian design into your home has a set of simple rules to follow, which you can put your own spin on in order to create the environment you want for you and your guests.
Frequently asked questions
What are the elements of Scandinavian design?
The elements of Scandinavian design are monochromatic colors, bright, airy spaces with lots of natural lighting, warm wooden accents, and furniture that prioritize comfort and functionality.
What does Scandinavian style look like?
Scandinavian style is modern and sleek, but also very functional. It makes the person feel cozy and calm, limiting clutter and visual noise.
What are Scandinavian colors?
A Scandinavian design color palette uses monochromatic neutrals — greys, whites, blacks, and tans. It also incorporates slightly bolder accents.