Not all of us are fond of vintage style. However, we have to admit that vintage and antique home adornments look very unusual and may turn even the dullest room into a cozy and charming place. And if you are a fan of antiques, you just can't resist adding some vintage wall decor to your home.
Good news: in order to use antique wall decorations, it's not obligatory to have a totally vintage interior. Such adornments are also brilliantly combined with traditional, rustic and shabby chic styles. So, let's see how you can enhance the interior with the following 10 ideas of vintage accessories.
Flower Poster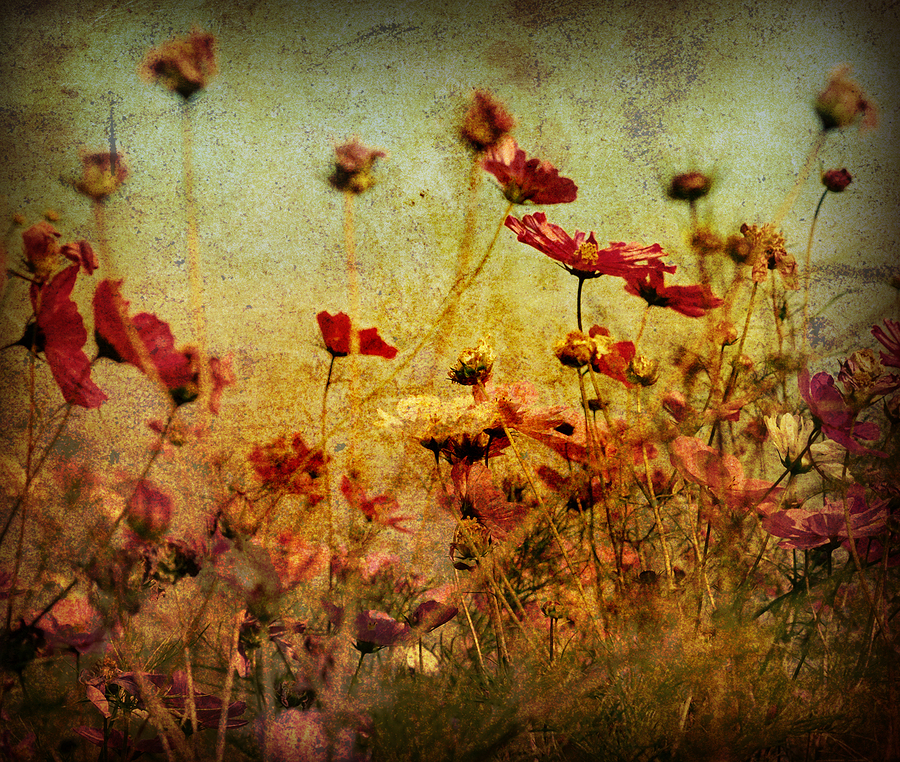 Vintage Flowers Print
A flower poster is very universal in its use. It can be used in various rooms and various interior design styles. It will look the best if it is placed in a gilded or distressed frame. Besides this print, you are also free to buy a great number other vintage posters with flowers on our site.
Tuscan Wall Panel Set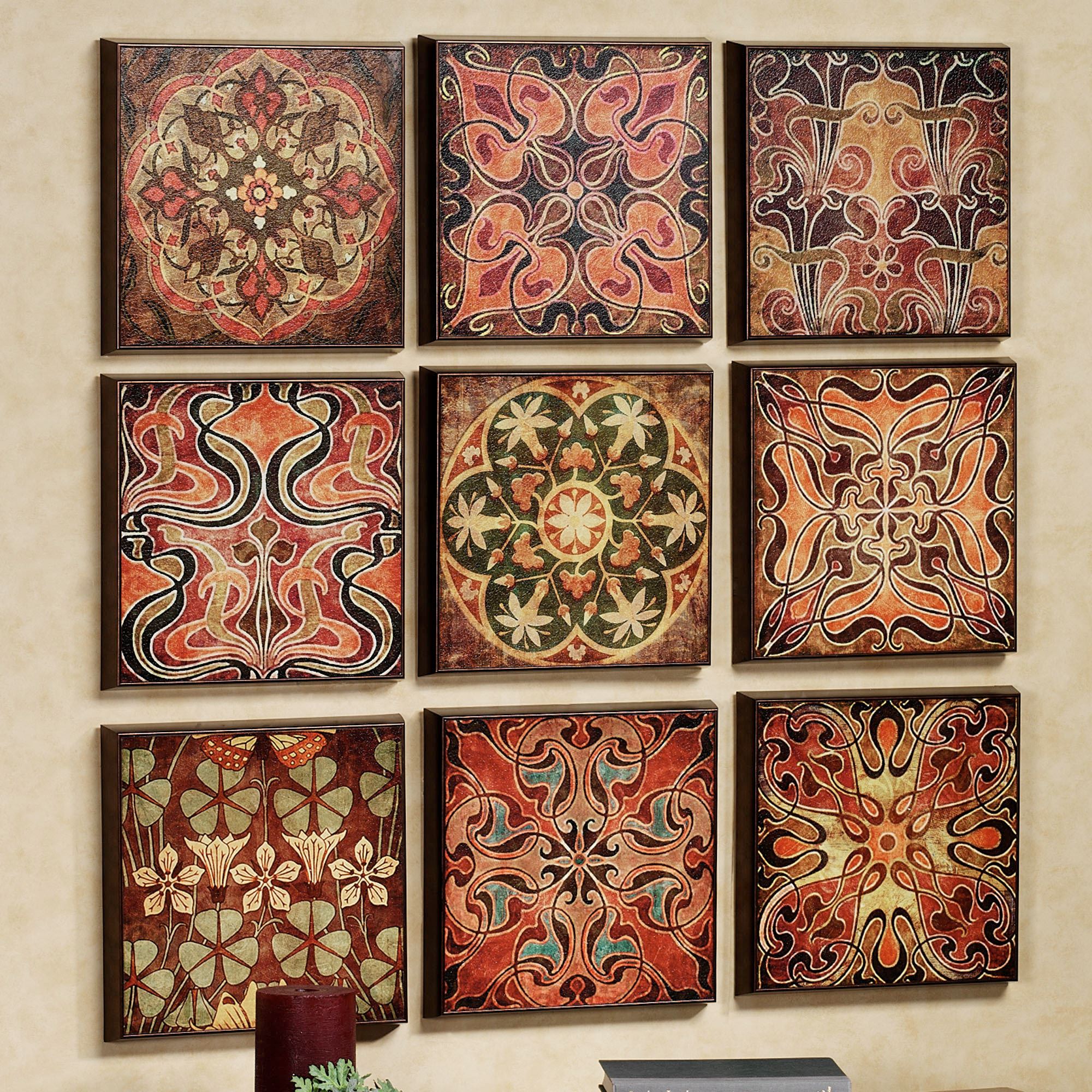 Tuscan Wall Panel Set
Surprisingly enough, but Tuscan decorations may also look vintage. This set of 9 wall panels looks chic and antique. Also, it has some features of oriental style. It will look the best as vintage kitchen wall decor or the one for living room.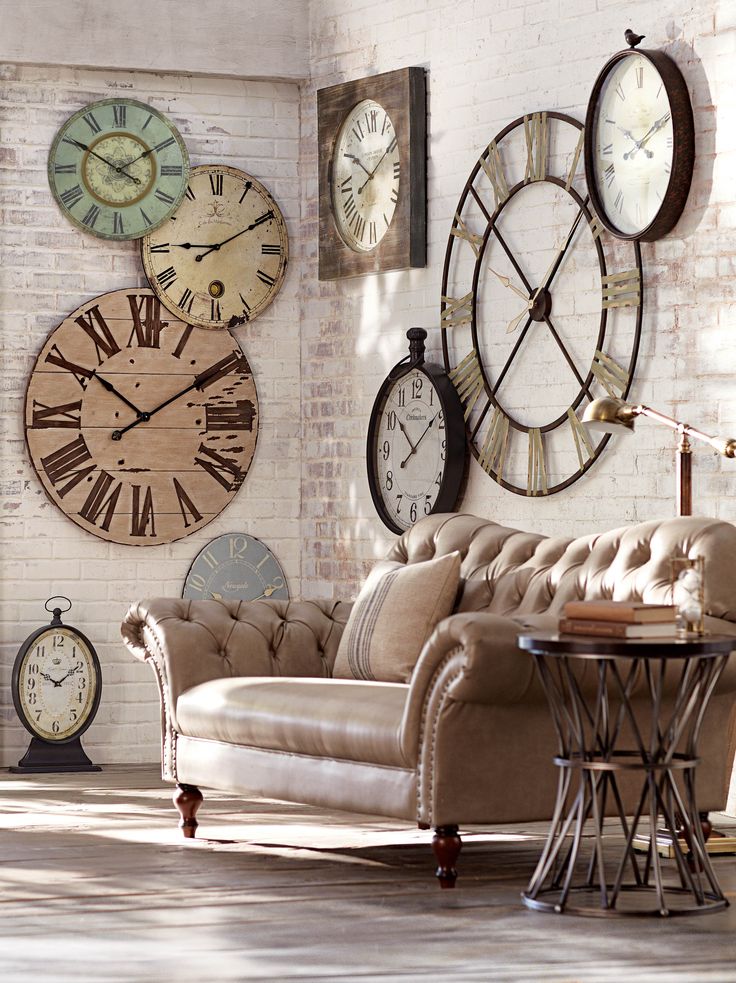 Vintage Clocks
Clock may also play the role of old fashioned wall art. You are free to buy purely vintage clocks or the ones, which are designed in retro style. The collection, consisting of several clocks, looks creative and impressing. And it's nothing bad if all the clocks have different designs and colors.
Book Wall Decor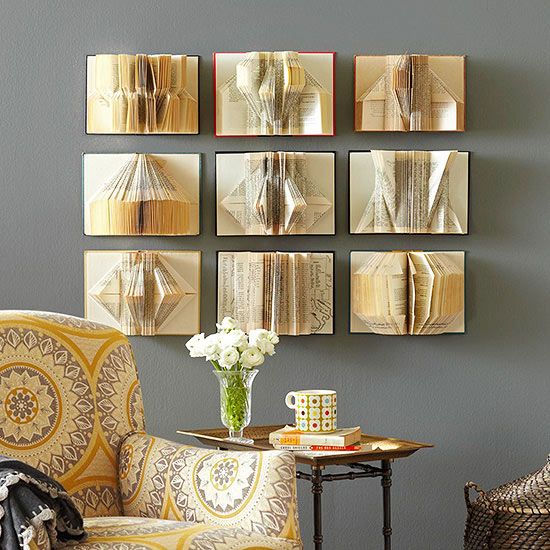 Book Wall Decor
If you seek for intelligent vintage wall decor ideas, consider the ones with books. The book pages may serve as a great instrument for creating DIY adornments. Or, you may use books without tearing them apart. For instance, attach books to the wall and fold their pages beautifully.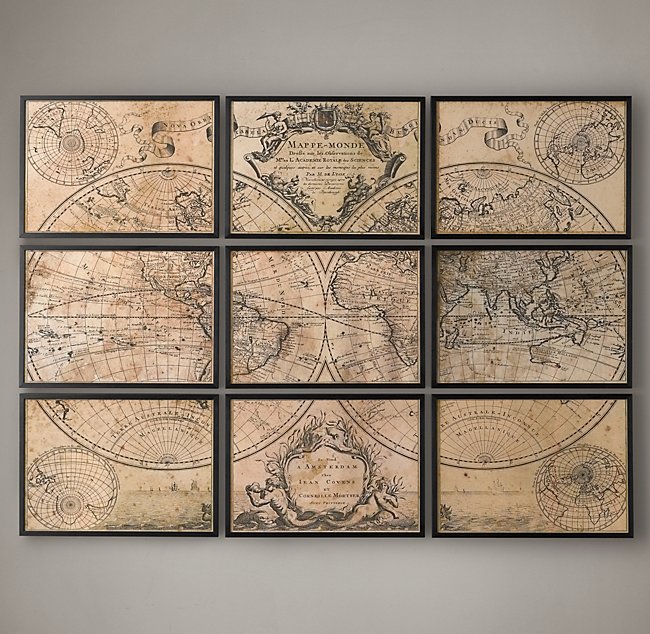 Vintage Map Split Art
Basically, the use of old maps is even wider than any other vintage style wall decor. They can look stylish even in contemporary interiors to say nothing about retro. Instead of a classic large print of a map, you can opt for split art and have a single map divided into several pieces.
Decoupage Trays
Decoupage Tray
Decoupage accessories look fantastic as vintage bedroom wall decor as well as in nurseries, living rooms and kitchens interiors. A decoupage tray is rather an easy DIY project, which can be made in a couple of hours. However, it looks more creative than a simple decoupage picture. A kitchen or dining room is the best place for displaying such art.
Vintage Phone Decor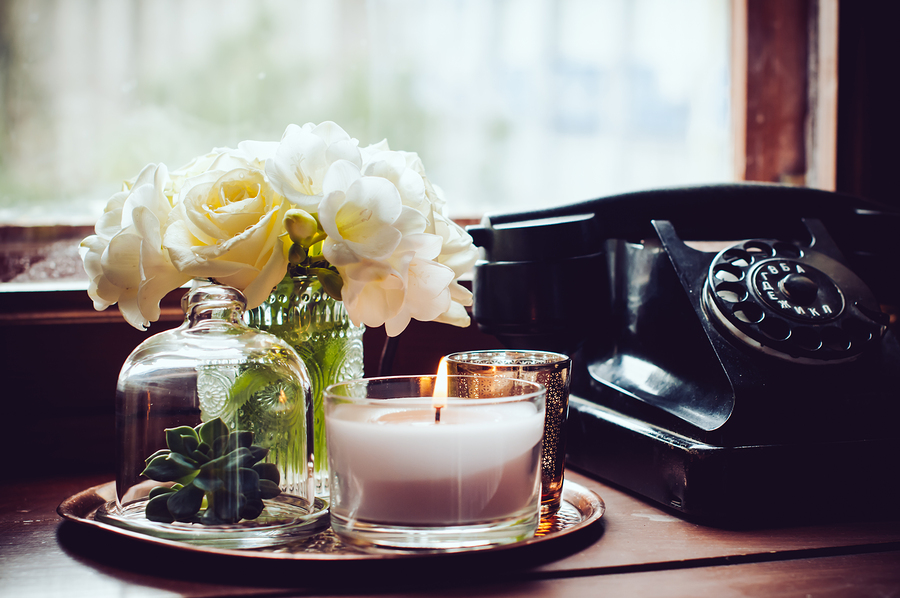 Retro Phone Poster
You will hardly ever use those old phones for their direct purposes. But they can serve for wall decor vintage. By placing a phone and a couple of other vintage accessories on the wall shelf, the room will look absolutely different. Instead of a phone, you can also use a print with it or a wall panting.
Vintage Shutters
Shutters Wall Decor
Actually, we recommend not to throw away old shutters. Believe that they can do amazing job at your vintage, shabby chic, rustic, farmhouse and even traditional home. Even if they have many signs of wear and tear, they can be used for wall adornment. Thus, old shutters can be used as a nice place for displaying your family photos.
Vintage Frame
Honestly, the choice of the vintage frames for antique wall decor is very large. Starting from distressed frames to the gilded ones, you are free to opt for the ones, which look the most harmonious with the rest of interior. For instance, the white ones of carved wood look very stylish.
Vintage Plates

Vintage Plates Wall Decor
If you want to have unusual vintage wall decorations, think about placing the collection of antique plates on the wall. Such decor is the most suitable for kitchens and dining rooms. The plates can be from the same set or be absolutely different in shapes, sizes and patterns.